About Us
We Get You!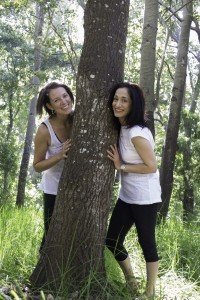 We fell by the wayside, we struggled to get up in the mornings, we've experienced depression, we've been unmotivated and uninspired. Some of our days were overloaded with admin and silly tasks. We misplaced our passion and got caught up in the everyday activities that we thought were important. Until we stopped, listened, learnt and then decided to remodel the way we thought, practiced and taught our Yoga. We found our passion, inspiration, excitement, enthusiasm and enjoyment for Yoga again.
For Nina that is business in Yoga and lifestyle hacks, for Juanita that is heartfelt creative writing and deep, meaningful student interactions.
We decided to change, we took little baby steps, we allowed ourselves to be imperfect and to fail, we honoured our needs and we grew, more than we could have imagined and we keep growing every day. We would love for you to join us as we continue on our journey. Each week we will share something meaningful, something that helped us on our way forwards. So here's to all of us, onwards and upwards we go!
Nina and Juanita.
Nina and Juanita have both been teaching Integral Hatha Yoga for over ten years now. They fell in love with the teachings and wanted to share that with as many people as possible. But they came across hurdles on physical, mental, emotional and spiritual levels, which forced them to review and reassess their belief structures, what they were taught and what they thought they knew. Everything needed to be addressed. They did the hard work, they continue to work at themselves and they continue to grow wiser, calmer and more compassionate each and every day. Join them and enjoy the challenge of change, the challenge of becoming the new improved version of your true inner nature.