3-Day Knitting, Yoga and Forest Encounter Retreat
15 September 2017 @ 3:00 pm

-

17 September 2017 @ 1:00 pm

R2950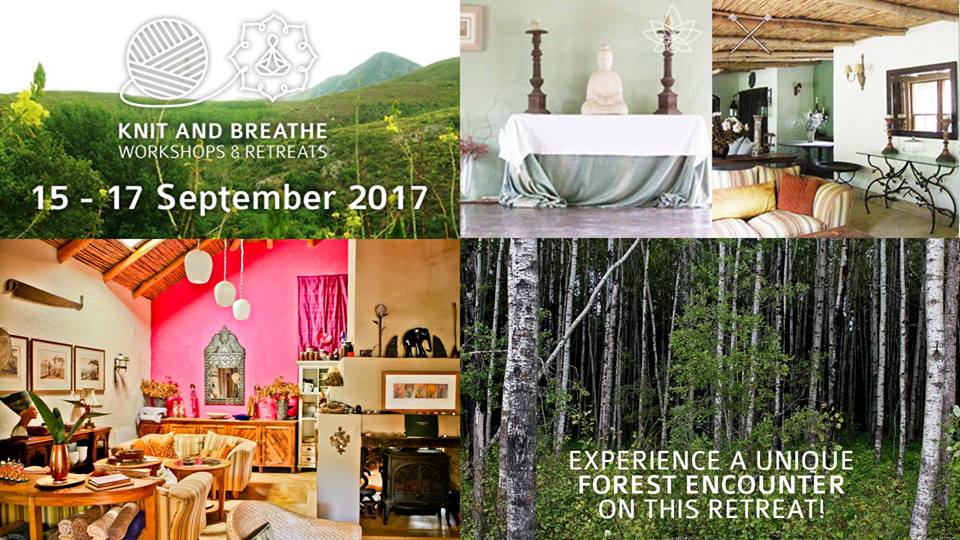 HEARTH AND SOUL ECO-FARM – NEAR STANFORD
Weekend retreat with Nina, Beth, & Gina
Escape with us for a weekend – to Hearth & Soul, an eco-farm with a difference.
It's a magical place in a secluded valley, where you can relax with no demands on your time. There will be a small group of kindred spirits who need a getaway, just as much as you do. We are planning to make busy lives slow down and let you move at a pace that suits you.
An inspirational sanctuary. A spectacular mountainside. Magnificent views. Diverse fynbos and forests. Old friends. New friends. Tranquility.
There will be as much knitting as you like. Whether you've been knitting for years or have just managed to get down the basics, you'll learn techniques and tricks that will give you beautifully hand-crafted projects.
We've planned amazing forest encounters – with a truly special way of taking in the surroundings. This is unique and exclusive to our retreat, so we have to stay silent on the details. All we can say is that they will be exhilarating.
Beyond that, you can feel the flow and enjoy being in the moment in any way that you choose. Take a walk on a fynbos trail. Relax on the banks of a dam. Close your eyes, and listen to the trickle of a river. Maybe join a yoga session. It's up to you.
We've got everything planned to bring you relaxation, and rejuvenation. So leave the hustle and bustle behind. Come with us. Hearth & Soul is waiting.