Introduction to Ayurveda 1 Day Workshop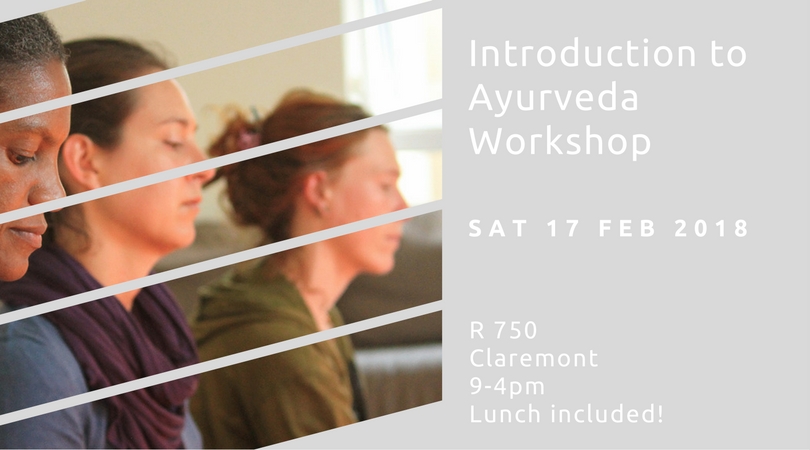 Introduction to Ayurveda 1 Day Workshop
In this workshop we will explore and delve deeper into the ancient healing aspects of Ayurveda and its application in asana practice and daily life.
The workshop is designed to learn about:
• history and philosophy of Ayurveda
• five elements and how they work
• doshas and analysing your prakriti and vikriti
• understanding basic Ayurvedic principles for daily life
• how to teach a yoga class incorporating Ayurvedic principles
Investment:
This full day workshop together with updated notes and includes lunch will cost R 750.
Dates:
Please note this workshop is run twice a year.
Once on Saturday 17 Feb 2018
and
Saturday 18 August 2018
(Please note that this is a prerequisite workshop for those wanting to join the Ayurveda Course workshops)
Who is this workshop for?
Dedicated Yoga Practitioners, Yoga Teachers and Yoga Teachers in Training.
Venue: 81 Queen Victoria Road, Claremont