Practical Teaching Module
July 21 @ 9:00 am

-

4:00 pm

R2160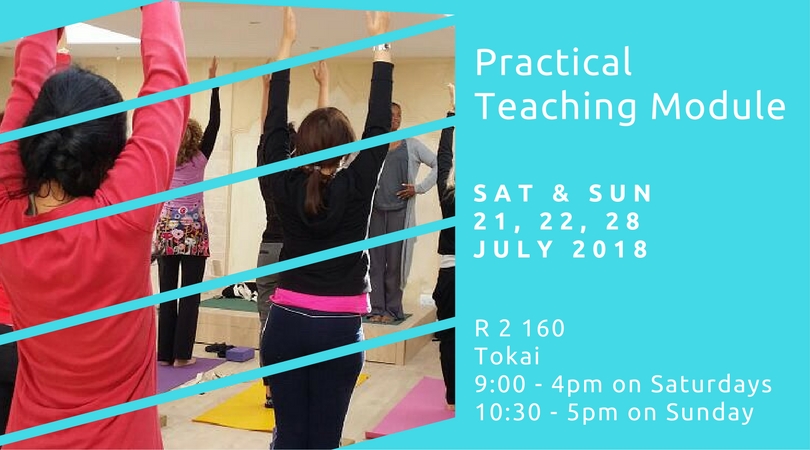 Practical Teaching Training
This module is only for students who are busy with their teacher training course and have completed all the previous modules and workshops.
In this module you will receive feedback on the following:
• Constructive feedback on classes taught
• Group feedback from peers
• Relation to vinyasa krama as taught in Integral Hatha Yoga
• Relation to Ayurveda
• Beginners level
• Intermediate level
• Pranayama
• Yoga Nidra
• Practical Teaching Exam
• Written Exam
Dates: 21, 22 & 28 July 2018. Attendance to all classes is required.
Time: Saturday 09:00 – 16:00
Sunday 10:30 – 17:00
Venue: 14 Dalmore Road, Tokai