Relax. Restore. Renew. Re-Treat yourself on a one day retreat with Juanita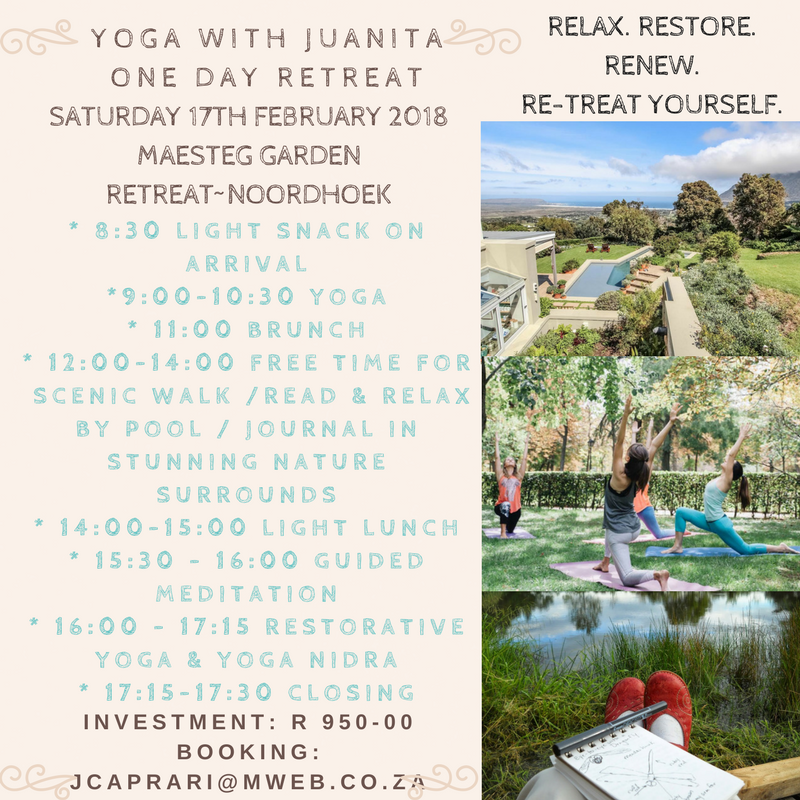 One day Yoga Retreat with me in the beautiful mountain and nature surrounds of Noordhoek, Cape Town!
Please come join me on this full day of restoration, rejuvenation and relaxation with Hatha Vinyasa Yoga, Restorative Yoga, Meditation & a Yoga Nidra session!
It is all about "Me-Time" So, less noise and chatting and more being…to connect with…yourself! An excellent idea to move through 2018 with the resolve of regular self-care moments.
Kindly confirm and secure your booking with either a 50% deposit by 15th December 2017,(or in full, if you wish), with balance of deposit due before or by 15th January 2018.
Minimum of 6 required. Spaces limited to maximum 12 people.