Yoga Therapy Workshop – Sciatica
July 29 @ 2:00 pm

-

5:00 pm

R400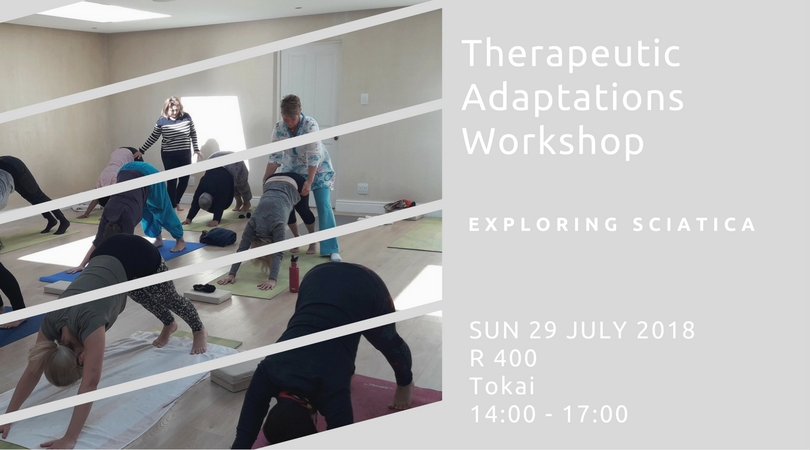 Therapeutic Adaptations
In this two-part workshop we will cover how to address student who suffer from sciatica in the morning session and how to address students who suffer from a frozen shoulder in the afternoon session.
You can join both session or you can attend them individually.
Yoga for Sciatica
This workshop can help you learn how to confidently and knowledgeably address students who struggle with sciatica so that you can safely address their specific condition in a yoga class or in a one on one session. Leave this workshop feeling equipped with enough tools and resources that can be implemented right away to make your student's condition feel understood, supported and assisted so that their pain can be minimised as much as possible.
In this 3 hour workshop we cover the following:
• Anatomy of the pelvis and the sacro-iliac joint
• Understanding the different types of sciatica and impingements
• Looking at sciatica from an Ayurvedic perspective
• Discovering and discussing which postures should be avoided under which circumstances
• Learning variations of asanas and somatic movements that best address sciatic pain and discomfort
Time: 14:00 – 17:00
Cost: R400
(R750 if attending the Sciatica workshop in the afternoon)
Venue: 14 Dalmore Rd, Tokai