Are you ready to join us in conversation?
Join me in this 1hr workshop where we will:
🌳 Explore the concept of acute vs chronic/silent inflammation.
🤸🏽‍♂️ The impact of inflammation on our health & in our life.
🌸 Where we find inflammation.
💃🏼 What yogic and lifestyle practices help to curb inflammation.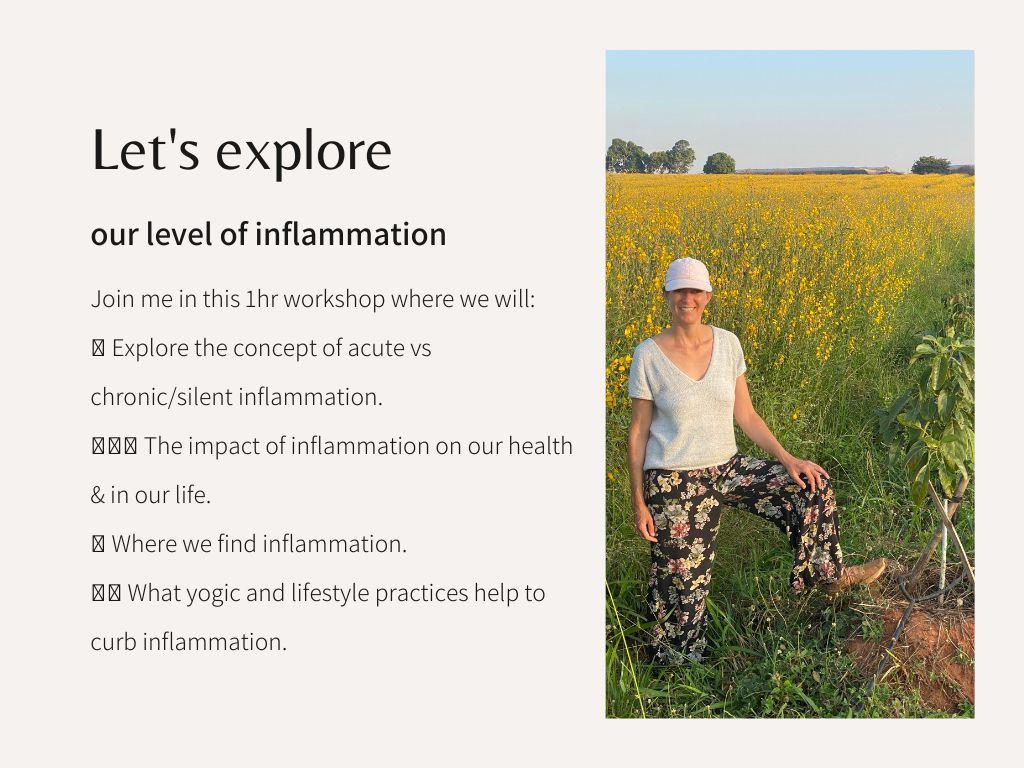 When:
Saturday 2 July
9:00 – 10:00
Live via Zoom