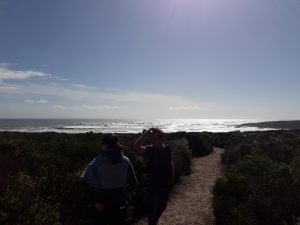 Juanita and myself were invited to check out this little retreat spot in Grotto Bay, about an hour from Cape Town. Samadhi Retreats is situated on a private 450 hectare Nature Reserve. Surrounded by beautiful views and nature, which means no shops, no entertainment or busy-ness. Just a couple of houses, the wild coastline and nature. A perfect spot for even if it was for just one night away.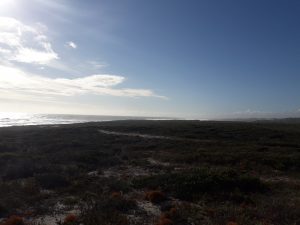 We had a truly memorable stay at this beautiful, peaceful, spacious, clean and quaint retreat center owned and managed by Lisle and Anja Shallcross. Their wonderful calming energy and nature carries through to their attentiveness and personal service ensuring your stay is comfortable so you can easily unwind in the relaxed space with vast nature reserve surrounds.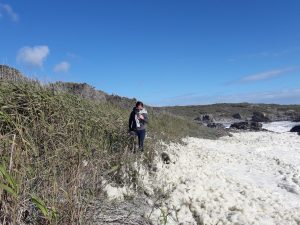 Enjoy guided hikes by ever patient Lisle and beautiful Reiki and Bach Flower Treatments by Anja to add to a stay where good food, rest, relaxation and nature complete your re-treat experience.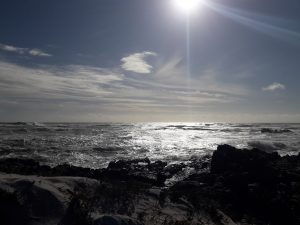 This is a perfect venue for small personal retreats or workshops of a holistic nature. Especially for new yoga teachers or teachers who are starting to explore the option of hosting retreats. It can comfortably sleep 6-8 people and the dining room and lounge double up as the Yoga space. Anja will happily do the catering or you can do it yourself. .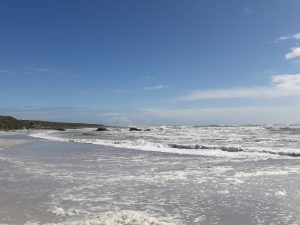 We loved the homely feel of this space and have already booked it for 2018 where the studio teachers of YAA will meet up and spend three days together learning, teaching, sharing and nature.
Suggestions: Pop in for a night, it's not too far from CT and see how you can make the space work for your needs.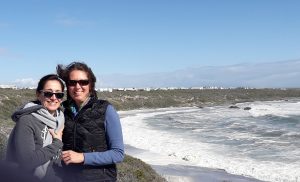 See you on the mat
Nina and Juanita