Serves: 4
Ingredients:
1 box Fry's Meat Free Chicken-Style Strips
50g margarine (for frying)
250g punnet mushrooms, cleaned and sliced
1 green pepper – sliced
50g margarine
1 tsp. crushed garlic
60g maizena flour (mixed in ½ a cup water and ½ a cup milk or try dairy-free milk)
2 tsp. black pepper
Salt to taste
250ml can fresh cream or try Orley whip imitation cream
Nutmeg to garnish
Parsley to garnish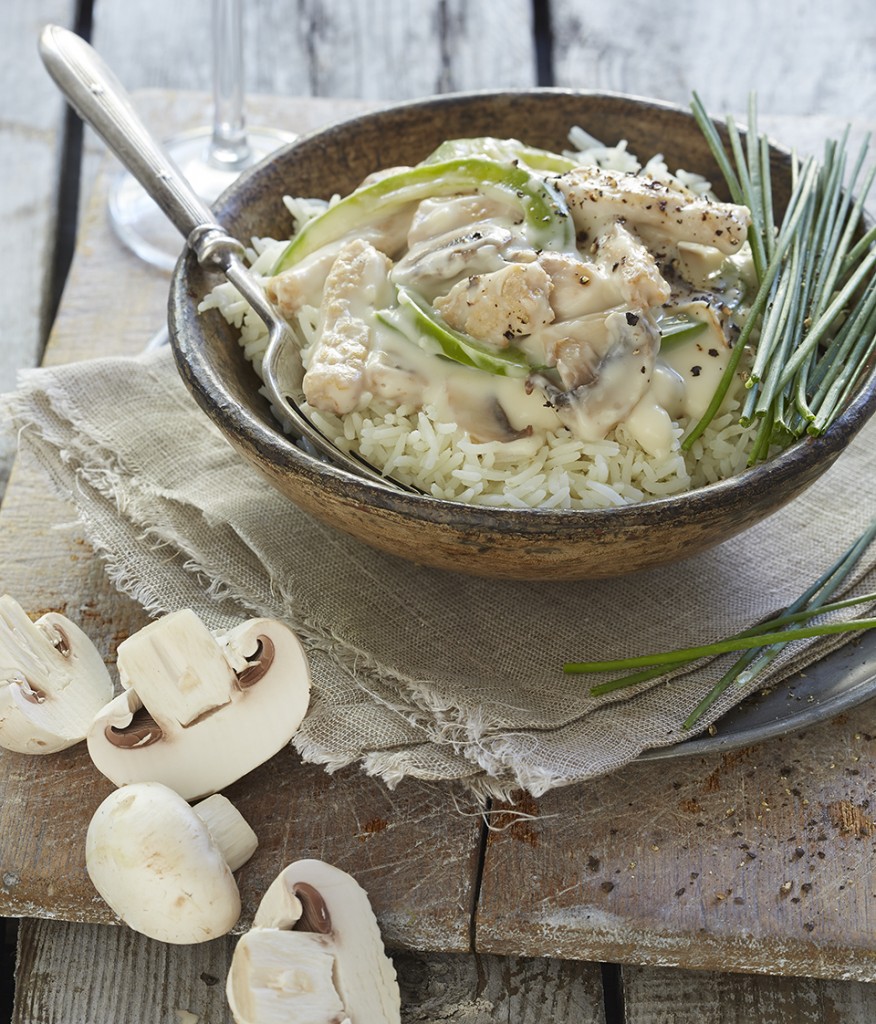 Method:
 –          Melt margarine in frying pan and cook through Fry's Strips.
–          Drain and set aside.
–          Fry mushrooms in remaining oil for 2 minutes and add green pepper and sauté for 5 minutes and set aside.
–          Sauce:
–          Add 50g margarine, crushed garlic and maizena flour mixture and stir continuously until mixture thickens.
–          In a large pot, add sauce, fresh cream, strips mixture, black pepper and salt and simmer for 2 minutes.
–          Sprinkle Nutmeg and parsley on top.
–          Ready to serve.
Thank you to Anitha Roopnarian of Durban and Fry's Family food for the recipe contribution.