Tag: yoga retreat Tanzania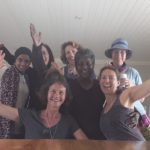 Join Nina and her team for a variety of Integral Hatha Yoga classes in Tokai, Cape Town.
Facebook Posts
Take time out to explore pranayama and yoga nidra with the Academy of Yoga and Ayurveda! ... See MoreSee Less
This workshop is going to help you understand a number of different practices of Pranayama and Yoga Nidra so that you can experience the diverse benef...