Ok, well maybe yoga took a different stance while being out in the open for the last 5 days… so instead of there being any real asana practice my yoga sadhana was definitely a lot more mentally based, as trying to survive out in mius 25 to -30 odd degrees definitely takes a bit of getting used to, especially when coming from a sunny Cape Town.
So our 5 day dog sledding adventure began by trying to leave Ulaanbaatar which was a total nightmare as the traffic there is horrendous (with a quick cashmere shopping pit-stop – YAY, pure delight on my face when this happened!)
Eventually we reached our new destination, the Terelj National Park. We met up with a Frenchman, Joel and his local wife Bayana who were out dog sledding hosts and were going to guide us for the next 5 days.
We spent the first night in their gher, local nomadic house, which was surprisingly comfortable, with the exception of the toilet being an outhouse a good couple of meters away from our gher. This made going to the toilet in the middle of the night impossible and we resorted to alternate methods of squatting out in the open (I cursed myself for not having included more Utkatasana's, Squats, in my December yoga classes). So apart from some technical challenges, we started on our 5 day dog sledding expedition through the Terelj the next day.
We started with a local breakfast of sweet bread and toast and then headed off to our starting point where the dogs got harnessed up and connected to the relevant sleds. And then it was off, with Joel and Bayana in the lead, we all followed in suit, with the dogs loving being out in the open and starting their long adventure out in the snow with us. There is something amazing about being out in nature and being guided by another being/s. They knew exactly what to do, and were generally in total unison with each other (apart from one of the bitches being on heat, which definitely excited most of the males and caused a few interesting interactions along the way).
We headed up steam, over the iced Tuul River, and through some amazing passes. Lunch was another story… we (well okay the men) generally collected wood to start a nice big bon fire on the iced river, where we then had a picnic and defrosted our hands and toes, before continuing on our second part for the day. By the end of and hour or two or three of sledding (you, well at least I definitely did, loose all concept of time when you're out in the open) see smoke from a gher in the distance, is the best thing ever. Arriving we were like iced over one tracked animals B-lining for the gher, to squat next to the fire and defrost our body and drink some hot milky tea, the second best thing ever after seeing a gher in the distance after having been out in the freezing cold all day (I don't think i will ever get used to this weather!).
After the dogs were all unharnessed, fed, checked for any injuries and gotten ready for bed, we were then invited over to the local family we were visiting, we were staying in their guest gher, for dinner and enjoyed learning about some local traditions and customs. I will definitely be investing in a good bottle of Vodka on my return –  a shot of vodka with a teaspoon of black pepper does wonders to a nasty cold!
The next few days were similar, we started with breakfast, then headed off on our dog sledding adventure for the day, with a picnic stop half way through the day, and then off to the next family upstream to spend the night there. Day three, we did a loop, and then started heading back to our starting point on day 4 and 5.
Here are some great pics of our adventure as words can not explain the amazing sights and colours we experienced. Thanks to everyone who made this trip possible, it was definitely one of the most inspiring and amazing adventures I have EVER been on.
Much Love to ALL.
Namaste Nina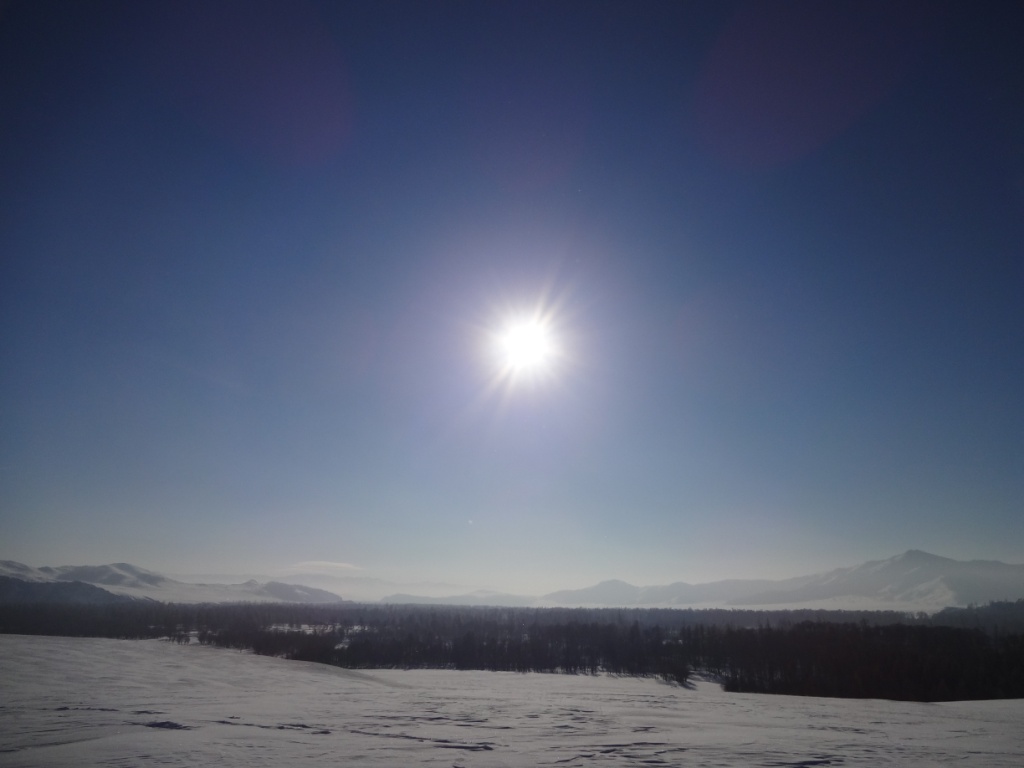 This is what the Terelj looks like in winter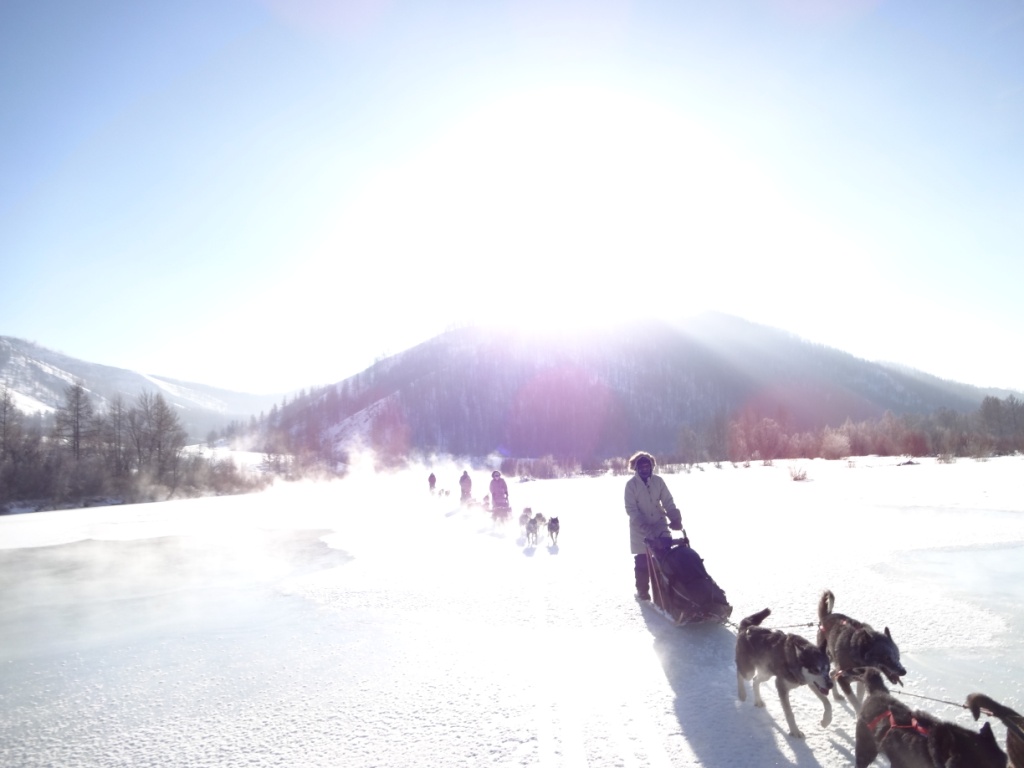 Dog sledding in unison, the most amazing peaceful experience.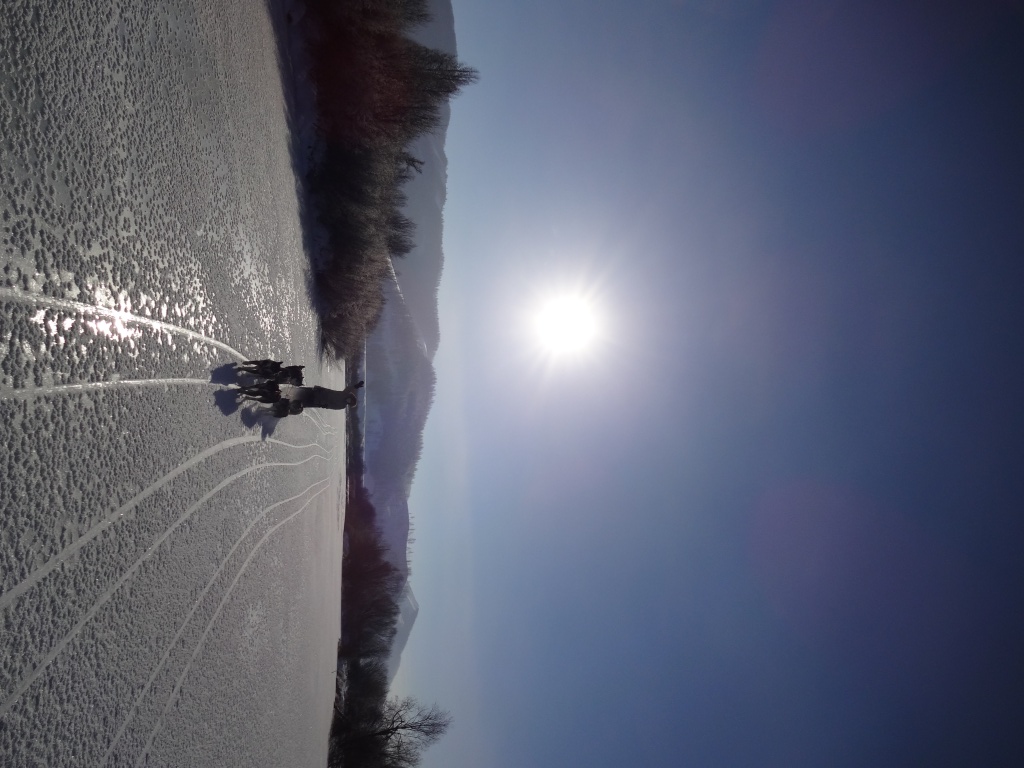 Nina saying hi! With Euro, my lead dog being the most amazing dog on the trip!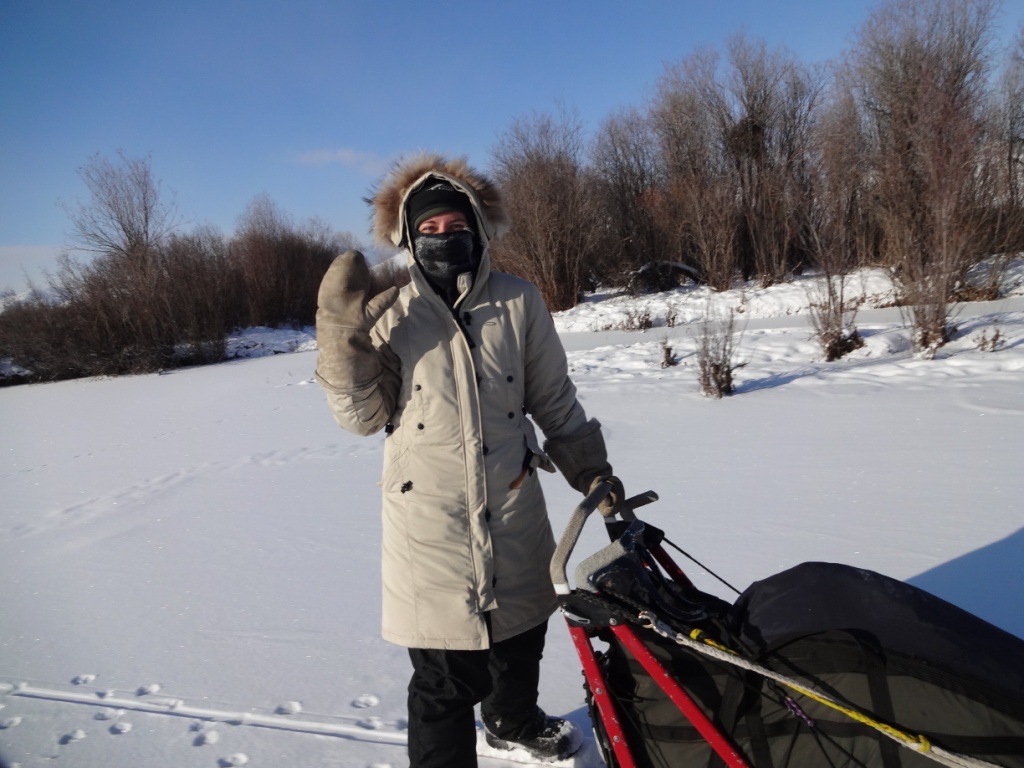 Nina in full winter gear, ready for part two of the sledding.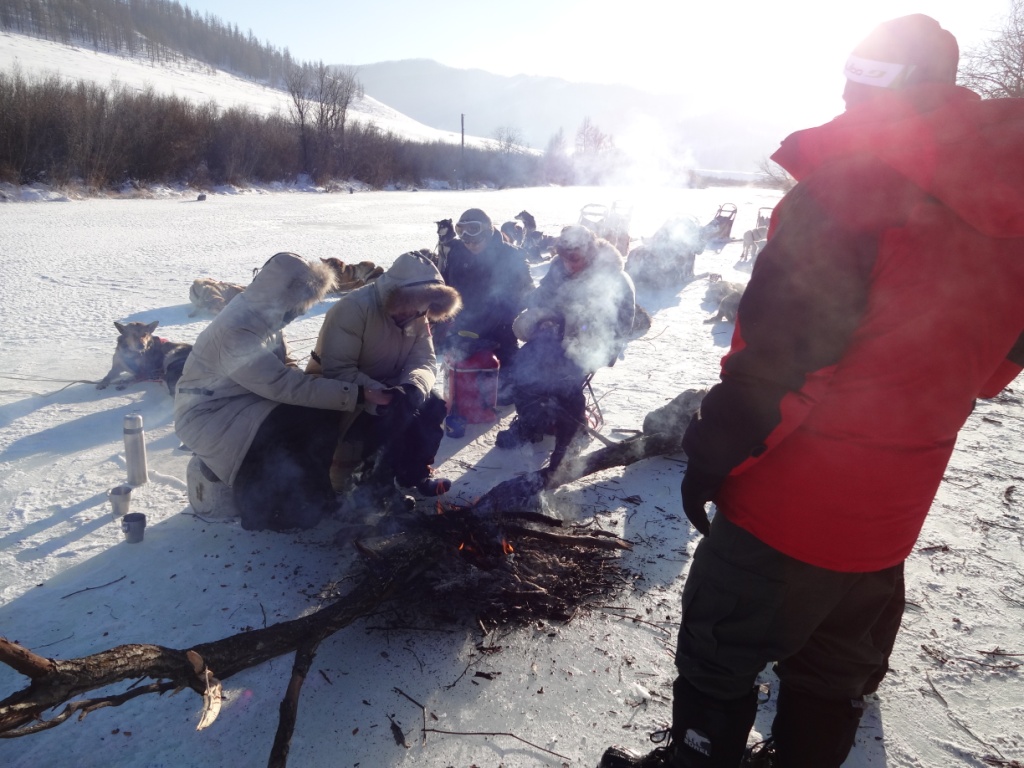 Nina and Lauren defrosting at our picnic spot with a great vegetarian packed lunch.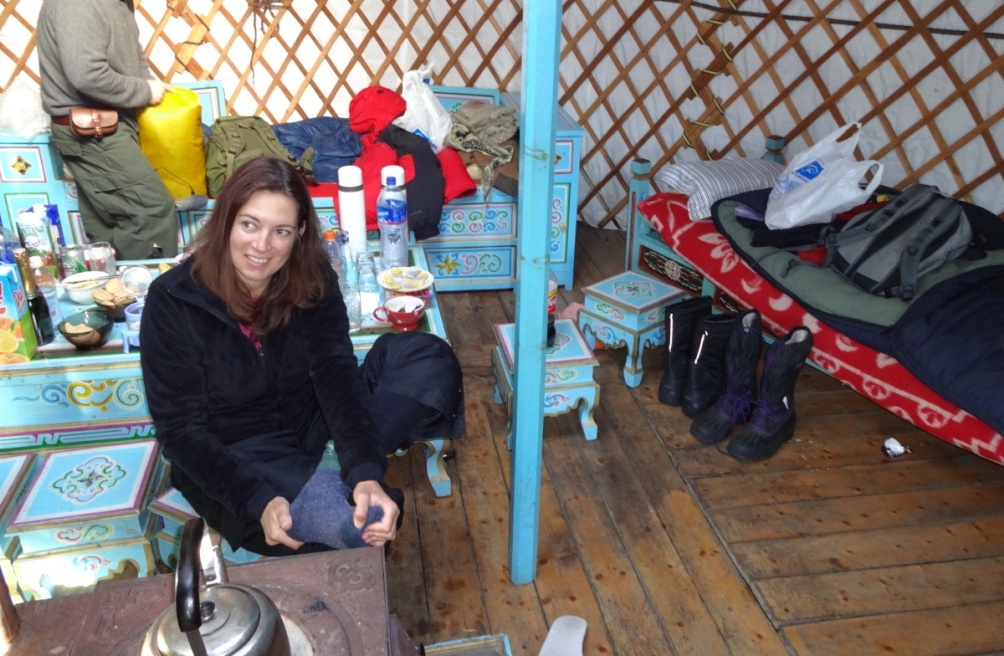 Nina defrosting her feet back in the gher after having downed some milky tea and biscuits. Please note the champers on the far left ready for our New Years celebration!!! Yoga was confined to back and leg stretches lying on the bed.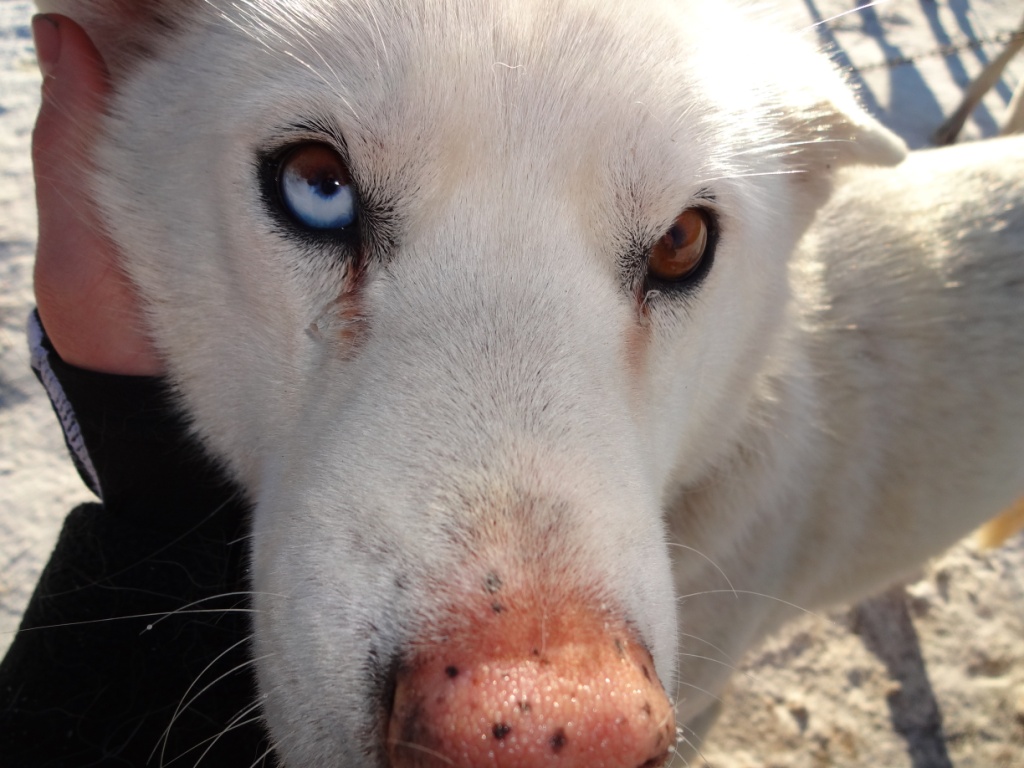 One of the amazing dogs on our adventure.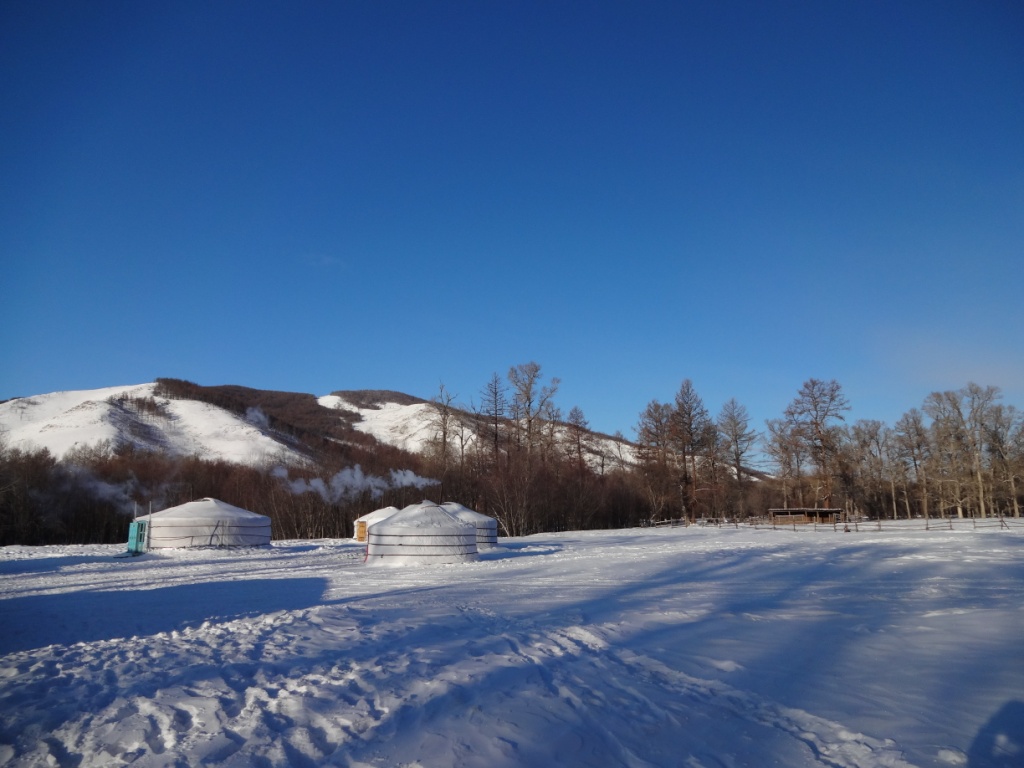 The joy of seeing one of these ghers in the distance when being out in the cold all day is phenomenal!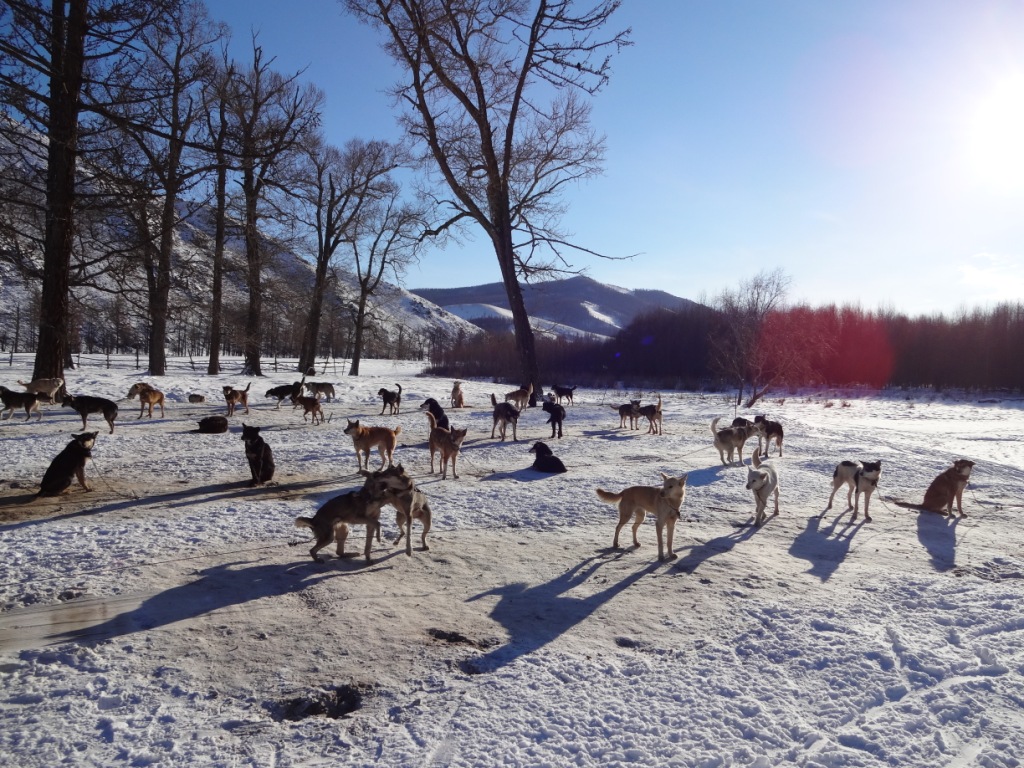 Dogs ready and waiting to be harnessed for their days adventure.