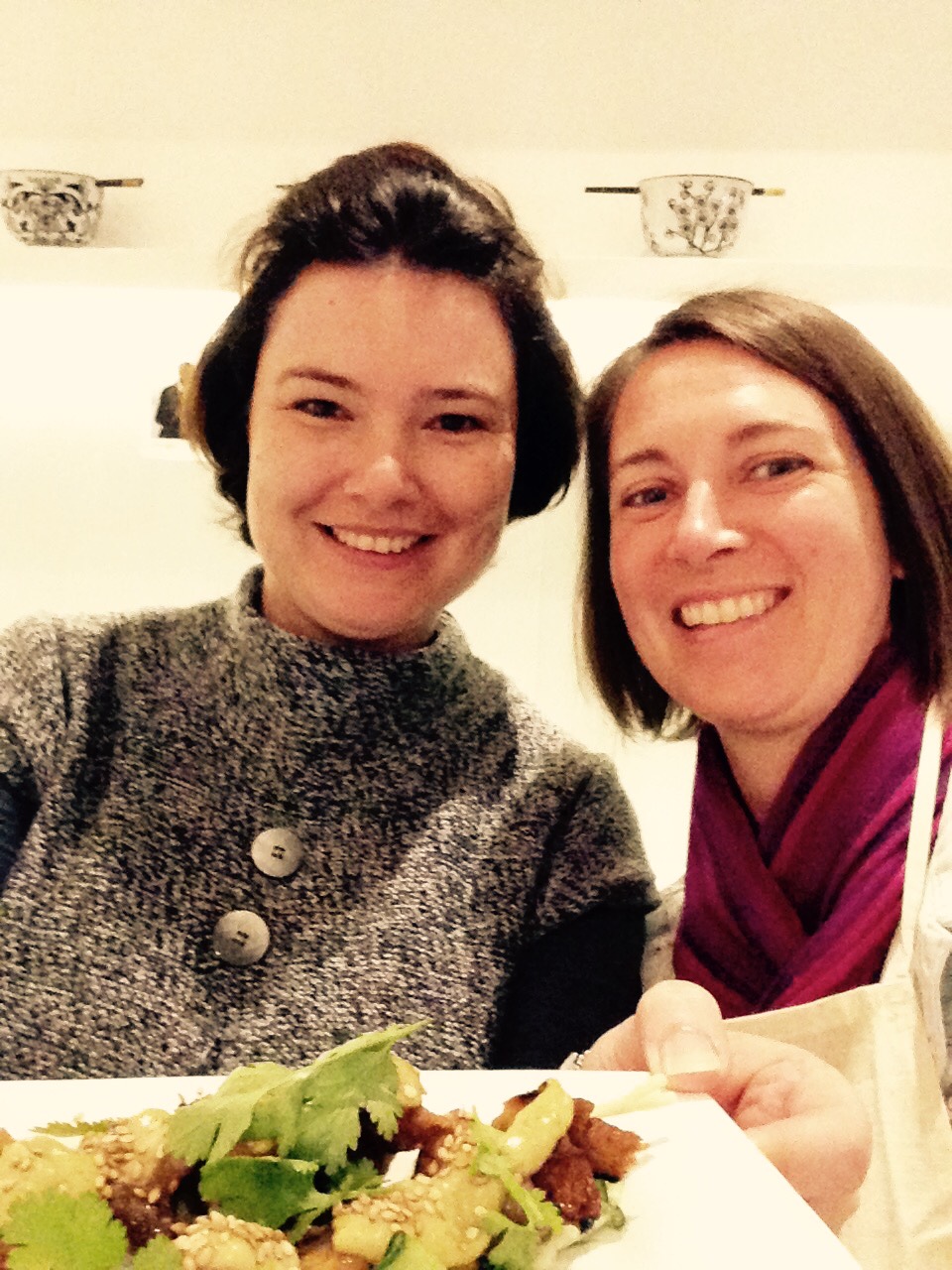 On Tuesday evening, 8th September, my friend Louise joined me at an event held by Fry's at Ginger and Lime in Fresnaye, Cape Town. Wow, what an awesome little spot!
Many Yoga teachers and students are veering towards a more vegetarian and / or vegan lifestyle and Fry's has been in the market for over 20 years offering a meat free alternative to your regular meat food options.
There was a wide selection of attendees, from chefs, food stylists, photographers, editors to sustainable living and designing developers. Denise and Elmo from Ginger and Lime were our hosts for the night. They opened up their kitchen and we joined in all the activities, prepping, cooking and of course all the eating of the goodies we made. What was lovely about this evening was that it was in a relaxed and fun setting, as if you were hanging out at your best friend's house cooking up a storm for the whole family, (it kind of reminded me of that movie "My Big Fat Greek Wedding").  
We were treated to a 5 course meal… that's right, no going hungry at this event. The menu included:
Glazed chicken-style skewers with a Thai cold satay sauce

Butternut wrap with meat free strips

A vietnamese spicy "mince" with Asian salad and a miso dressing,

An Asian coconut and lime broth with pak choy, mushrooms, noodles and chicken-style balls

A tomato, aubergine, olive and caper salad with spicy sausage.
The main  was a Thai curry with meat free prawns and green vegetables. Of course ending with a dessert of grilled pineapple slices with ice cream.
Everything was freshly prepared and completely delicious! What was hugely interesting to me as well as for other vegetarians, was the versatility of the products, using them in ways that one would never have thought of.
Thanks to Brett and Fry's for the invite, the goodie bag and for inspiring me to get back into the kitchen to cook up a storm! To Louise, my partner in crime for joining me at this event and the team at Ginger and Lime for opening up their home, kitchen and hearts and for sharing all their culinary expertise with us.
For those who would like to attend a Fry's event, there may be a few spaces left at the following events taking place on:.
Thursday 17th September 2015
Tuesday 29th September 2015
Thursday 1st October 2015
Email Phi phi@haveyouheard.co.za from 'Have you Heard' and let her know Nina from Yoga Awakening Africa sent you, there may just be a spot waiting for you!
Namaste,
Nina.