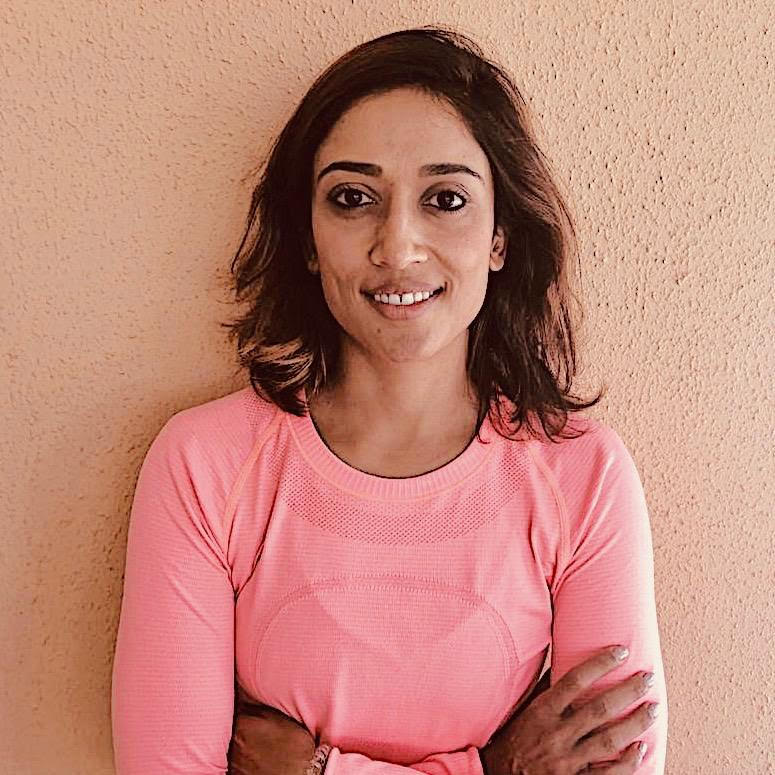 This vibrant and elegant Yogini will be joining Ayesha with teaching at our Nairobi retreat in February.
Intrigued? Find out more about Rachna below:
I teach movement through yoga.
I use the foundations of yoga and apply functional anatomy to my teaching. I am taught by a physical therapist and a handstand coach. I pass on what I learn to make an impact on people's movement and wellbeing; working on the breath, strength, posture, stability and mobility. Whether you're an athlete, injured, beginner or pre/post natal, movement is for everyone! 
If you would like to join us on this weekend away, please book directly with our Nairobi Co-ordinator Nuzhat, she will gladly assist with any additional questions or requests. Mobile: +254 715 180 770