Serves 2 – 4
Cooking time 25 minutes
Vegan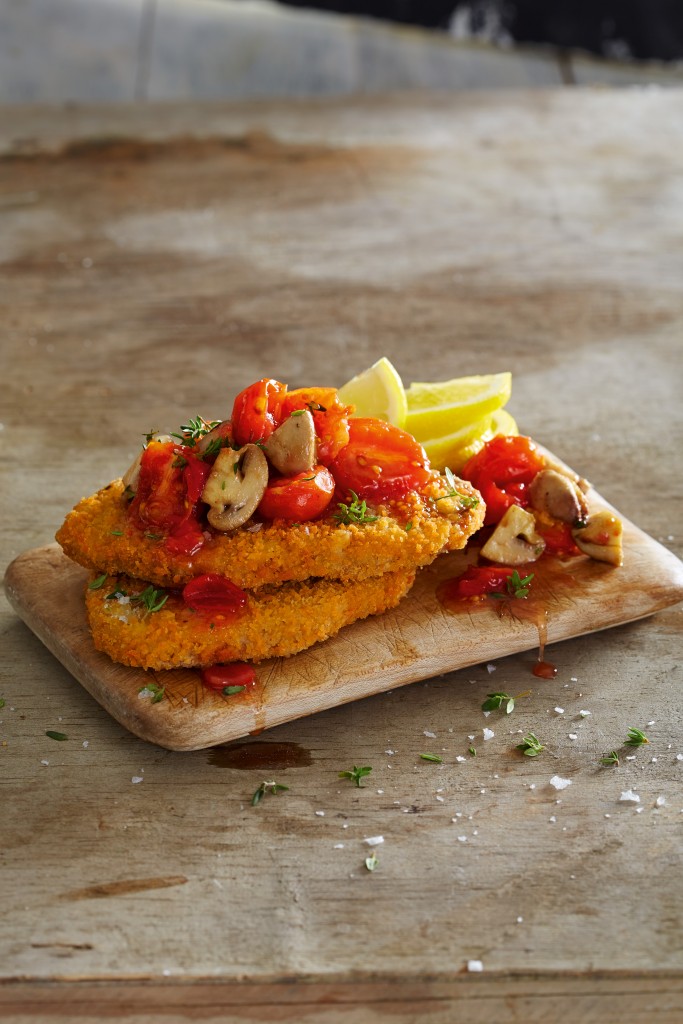 INGREDIENTS:
1 box Fry's Meat Free Schnitzels
1 punnet baby mushrooms
Handful of fresh thyme
Smoked paprika
Fresh lemon juice
Large Rosa tomatoes
Fresh garlic – sliced
METHOD:
Wipe clean and lightly fry the mushrooms in olive oil until tender. Add a generous squeeze of lemon juice and a bit of the rind. Toss in thyme, salt and pepper.
Cut large tomatoes in half and place tightly in baking dish, drizzle with olive oil and a dash of balsamic vinegar. Top with slices of fresh garlic, a sprinkle of smoked paprika and course salt. Roast in a hot oven till just starting to collapse.
Bake 4 Schnitzels for 10 minutes at 190C.
Combine elements beautifully on a plate.
Recipe courtesy of Fry's Family Food.
ENJOY!