Embarking on an inward journey. The decision to become a Yoga Teacher.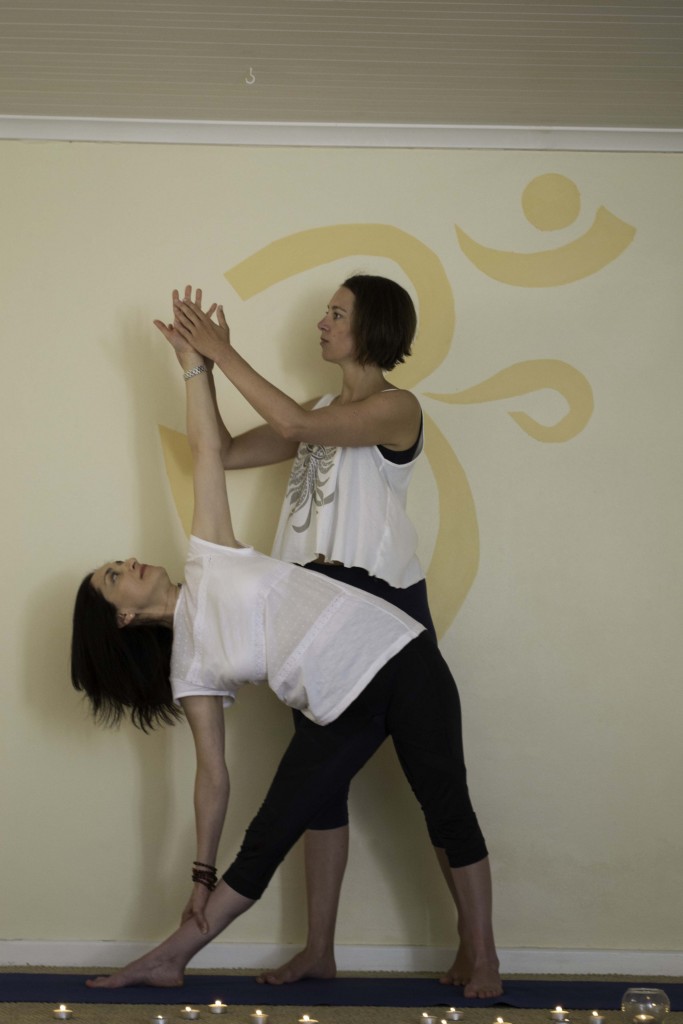 I often get emails from people asking me to advise them on which Yoga teacher training course they should do. Not knowing the person it is always extremely difficult to make the best suggestion for them. So for those not sure where to begin, have a look at the points below and see if you're able to answer these questions to the best of your ability.
Why are you wanting to train as a Yoga teacher?
Is it for personal development, are you in love with yoga and want to share it with the world and teach it?
Are you wanting something different to do once retiring from work?
Are you wanting to open a big studio in your neighbourhood?
Are you wanting to bring it to your community?
Whatever the reason, be honest with yourself. Knowing why you want to do something is the first step to guiding you in the right direction.
What style of Yoga?
People always say they want to study Hatha Yoga, yes, that is wonderful but all physical yoga falls under the scope of Hatha Yoga. That means Iyengar, Kundalini, Integral, Ashtanga, Bikram, Vinyasa, Power Yoga, Satyananda Yoga, Sivananda Yoga, Vini Yoga, Hot Yoga etc. It's important for that to be clear from the start. So, having pointed that out, know which type of Hatha Yoga you enjoy and want to immerse yourself in.
I love all Yoga, I want to do it all! Awesome, well what resonates the most with you right now?
Are you in peak physical shape and could you mentally and physically undertake doing a strong practice?
Are you recovering from injury and maybe need a more gentle style that incorporates more philosophy and meditation?
Are you looking to understand the anatomy and body positioning in asanas perfectly?
Are you looking to become part of a community?
Short or long courses?
This one comes up all the time – people wanting to know if they should do a month intensive or a course that spans over a couple of months. Again, once you know who you want to study under, the decision has pretty much been made for you. But, if a big part of that decision process is still open, then it all depends on you and your time commitment possibilities. If all you can do is to take a month off and do a month intensive because that is what your schedule allows then obviously that's your only option. I, however, am a person who needs and likes time to integrate what I've learnt, so personally I think courses that span over a longer period are more beneficial for personal growth and understanding. It gives you a chance to assimilate what it is you have learnt and then practice it on a daily basis at home or at your regular Yoga class.
Accreditation, why are some schools affiliated with certain associations and some aren't?
The short of it: at the moment, there is no regulation of Yoga in South Africa or even Internationally. There are associations like Yoga Alliance US, UK, India etc, but these are more money making organisations who mainly cater for those countries directly. Apart from paying exorbitant international fees to join them and advertising their logo on a training course or school, there really is no actual benefit or regulation of training courses and teaching done by these organisations. Where does this leave me? Well, the best you can do right now is really find out which style of Yoga you enjoy, which teacher you connect with, see what the course covers as well as how many contact hours of teaching you get. In my opinion anything under 200hrs contact hours is not worth the investment.
So what schools are there in South Africa?
Here is a list of yoga schools that offer yoga teacher training courses:

Western Cape
Originally Ananda Kutir Ashram in Rondebosch East was the first school to offer yoga teacher training courses – they now only take on current students attending regular classes offering Integral Sivananda Yoga
Ananda Sanga in Somerset West
The Academy of Yoga and Ayurveda in the Southern Suburbs with Nina Saacks and co-teachers – part time 300hr Integral Hatha Yoga
Durbanville Yoga Centre with Sandra Smith – Integral Hatha Yoga
Re-Union Yoga & Meditation Studio with Jim Harrington – Vinyasa and Synergy Yoga, Woodstock, CT and India
SA Yoga Safaris & Retreats with Cheryl Lancellas, KZN, SA surrounds and India
The Shala with Tamsin and Mariah, CT city centre
The Source, Constantia
Yo Yoga, Claremont
YogaLife, De Waterkant

Gauteng
Ishta School of Yoga, Gauteng
Sivananda School of Yoga, Parkview
Yoga Warrior, Gauteng


Kundalini Yoga, throughout SA – contact Pritam Khalsa
Iyengar Yoga – throughout SA

* For schools not mentioned above, please email me so I can add you to this list. No schools have intentionally been omitted. *

Where to from here?
Well, once you've done a little research and found out where, what style and for how long you are able to commit to a course, sign up and do it! Taking part on a training course is a wonderful personal transformative journey and you won't regret it!
Happy Yoga-ing!
Namaste,
Nina.
_________________________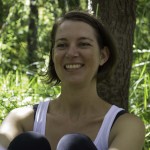 Nina Saacks, founder of Yoga Awakening Africa, Integral Hatha Yoga Teacher and Teacher Trainer, believes that health equals balance in life, enjoying what you do and doing what you enjoy, and to never take yourself too seriously!