Name:
Jason McNamara but I go by Jay Mac.
DOB:
7 April 1979.
What style of yoga do you teach?
Where do you teach?
I teach and co-own at AIR Yoga Cape Town.
How long have you been practicing yoga?
6 years.
How long have you been teaching yoga?
4 years.
Who have you trained with and where?
I have trained with David Life, Sharon Gannon, Jules Febre, Yogeswari, Jeffery Cohen and Andrea Boyd. All senior Advanced Certified Jivamukti Yoga Teachers in the USA.
What lead you to teaching yoga and at what point did you decide that you wanted to teach?
 I felt like I needed to give something back. I come from an events production and advertising background, which can be exciting but highly stressful and sometimes even fake. So I was interested in doing charity work or lecturing on Art Direction/Graphic Design/Animation/Event Production at universities and then I fell in love with yoga and the teachings, so the rest pretty much fell into place from there onwards.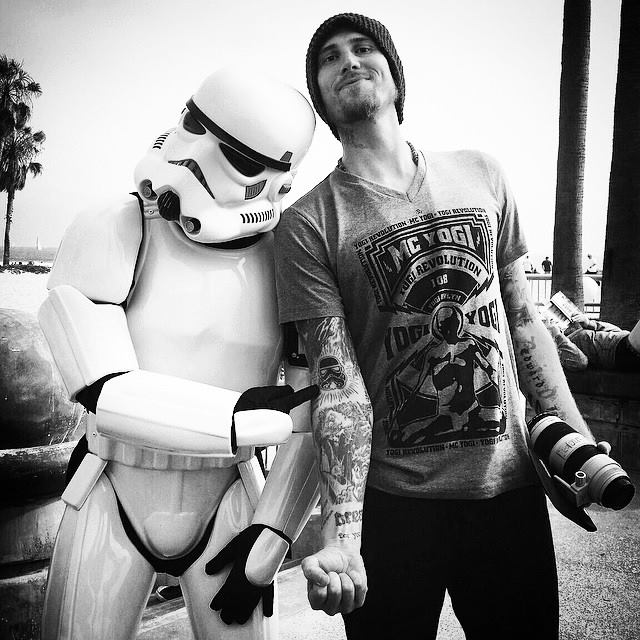 What do you love most about teaching?
It's never the same sequence. In Jivamukti we have the freedom to try different poses in each class. We theme each class to a monthly focus from David and Sharon, the founders of Jivamukti Yoga. With this theming, we get to try new chants, new music and even go deeper into the teachings. It never gets old. I love it.
Is there a focus in your teaching style?
Yes, every month. But our main focus is 'Lokah Sukino Bhavantu" May all beings everywhere be happy and free, and may I in some way lead to that freedom and happiness for all."
What do you love most about yoga?
How it awakens every part of the human condition. And in this awakening we begin to see the 'realness' behind every moment. Basically I love that it's a constant slap to the back of the head, saying "wake up!"
What is the greatest challenge you have overcome with the help of yoga?
Growing up, I was a bit attracted to the morbid side of life. Death and physical fights in particular. This attraction led me to some dark places and ignorance, (avidya). The yoga practice, especially meditation, has allowed me to overcome this avidya and offered me a glimpse into what I'm meant to do with my own life.
What advice do you have for people who have never tried yoga?
Don't be scared. Just come and try it out. There are so many styles to choose from. If you don't like the first style then try another and another until you find something that resonates with you. Ashtanga, or the 8 limbed path as it is known, has so many dynamic aspects to it, which allows you to free yourself from suffering or pain. But beware; once you open yourself to this, there is no going back. You can't unsee the truth.
Do you have a regular practice?
Yes both an asana and meditation at least 5 times a week but my strongest practice is that of Ahimsa. Non-harming. I do this at least 3 meals a day through a kinder more compassionate vegan diet that is good for the animals, the planet and my own body.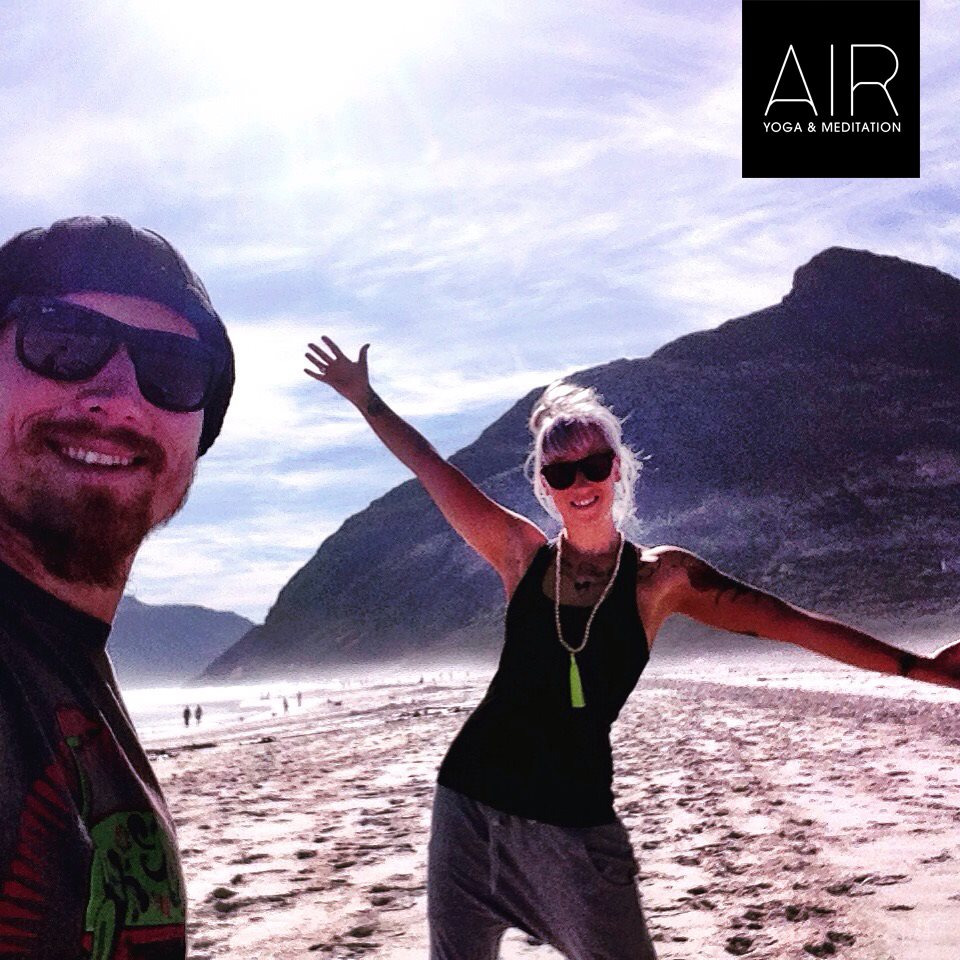 Favourite Asana.
 Ardha Mukha Vrksasana / Handstand, when I get it right!
Strongest Asana?
None.  I'm still trying to master them.
Any religious affiliations?
No. All is one.
What are your other interests?
I'm busy creating a documentary about the history of Jivamukti Yoga, called "What is Real?". I'm really interested in learning new things and this is one way I get to learn, both through the experience of film making and meeting new and interesting people around the world.
Any Thank yous?
My AIR Yoga partner and wife, Misch Mac. She helped show me the way.