Let's chat, connect, huff and puff a little as we make our way up Constantia Nek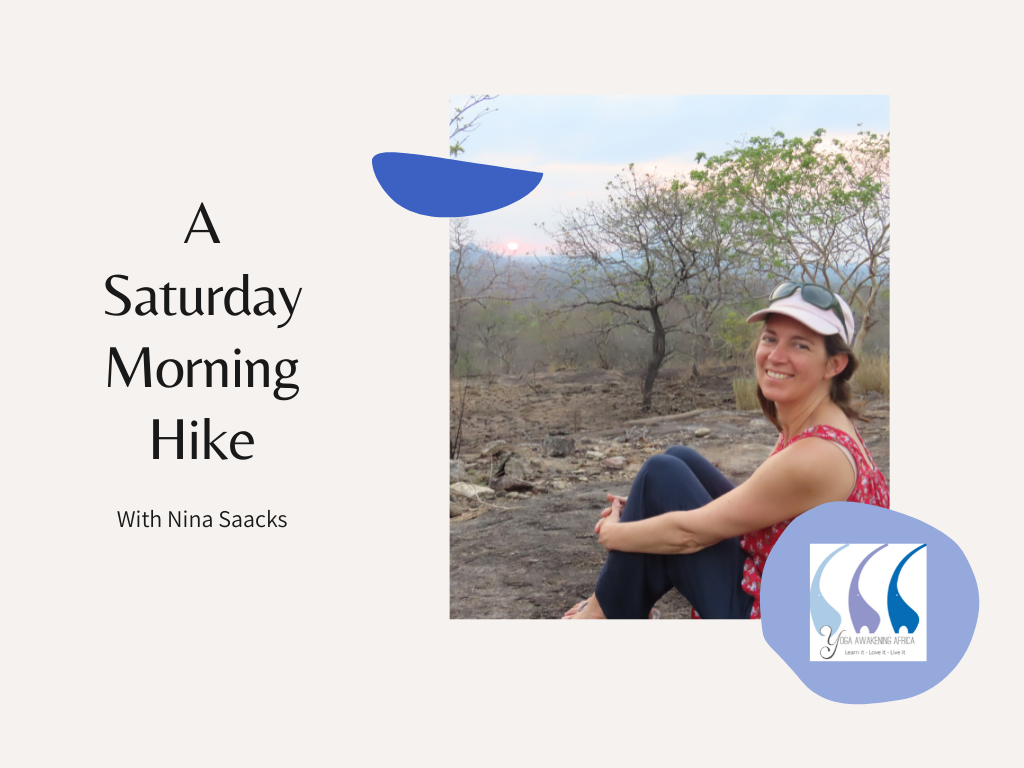 I love the mountain, I love being in nature and I love connecting with friends and like-minded Yogi's. Join us for a morning hike!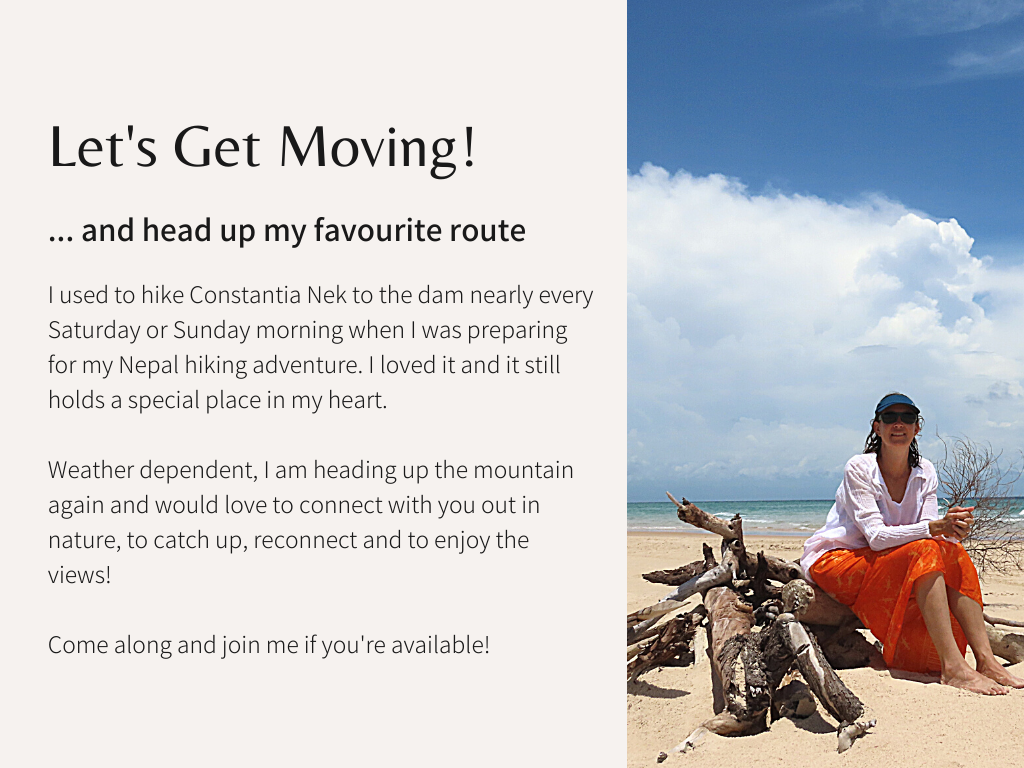 You'll have to go easy on me, as I haven't been doing ANY uphills for a very long time.
It'll be a slow, steady and gentle walk – at a very Kapha orientated speed… Pitta's this will be great for you. A chance to slow down and practice mindfulness. And Vata's you'll enjoy the community and being in conversation!
See you on the mountain!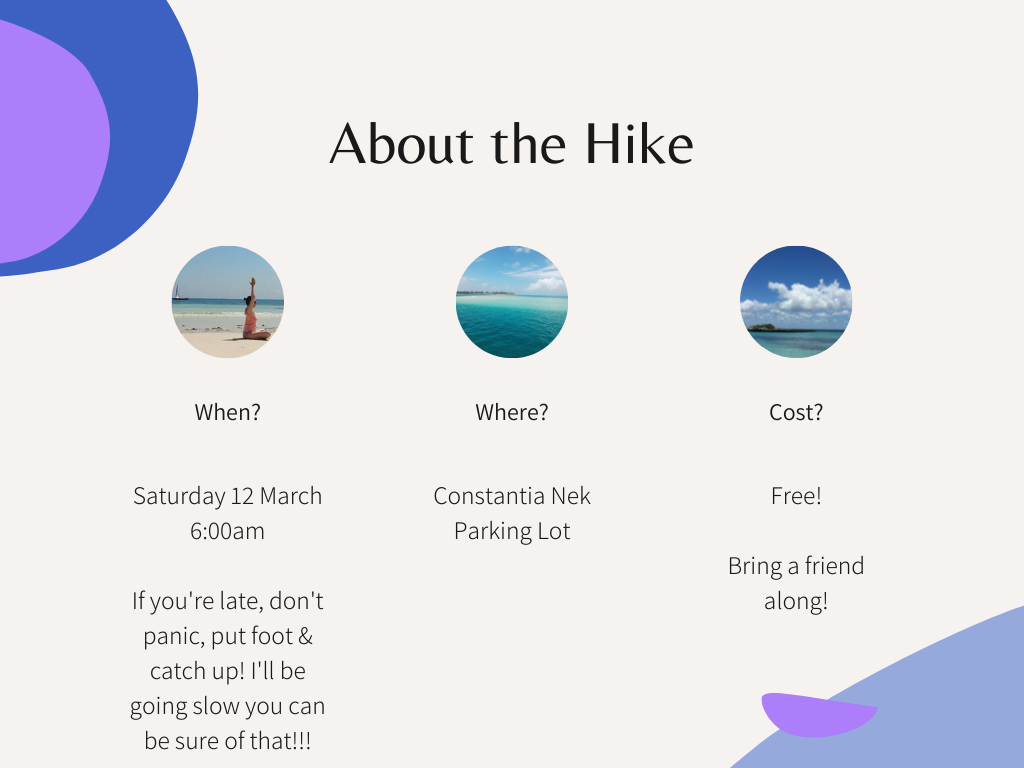 And totally bring a friend along as well. The more the merrier!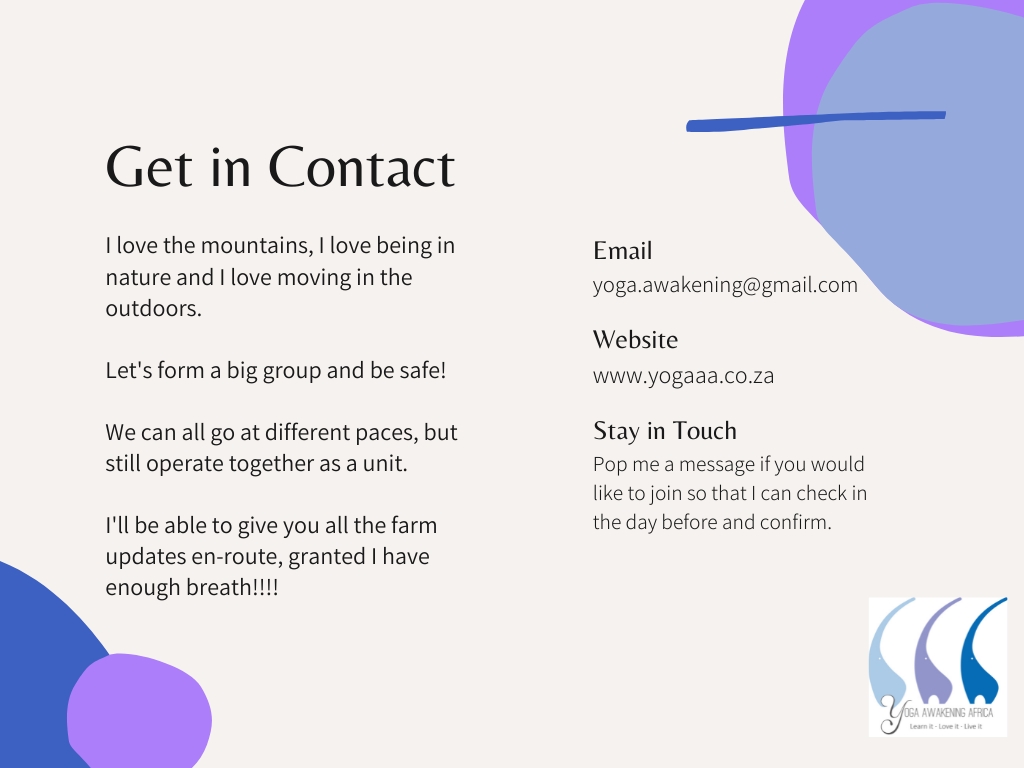 Send me an email if you're keen to join. Just in case the weather doesn't hold up, we can connect and reasses.
See you then!