Serves 2 – 4
Cooking time 20 minutes
Vegan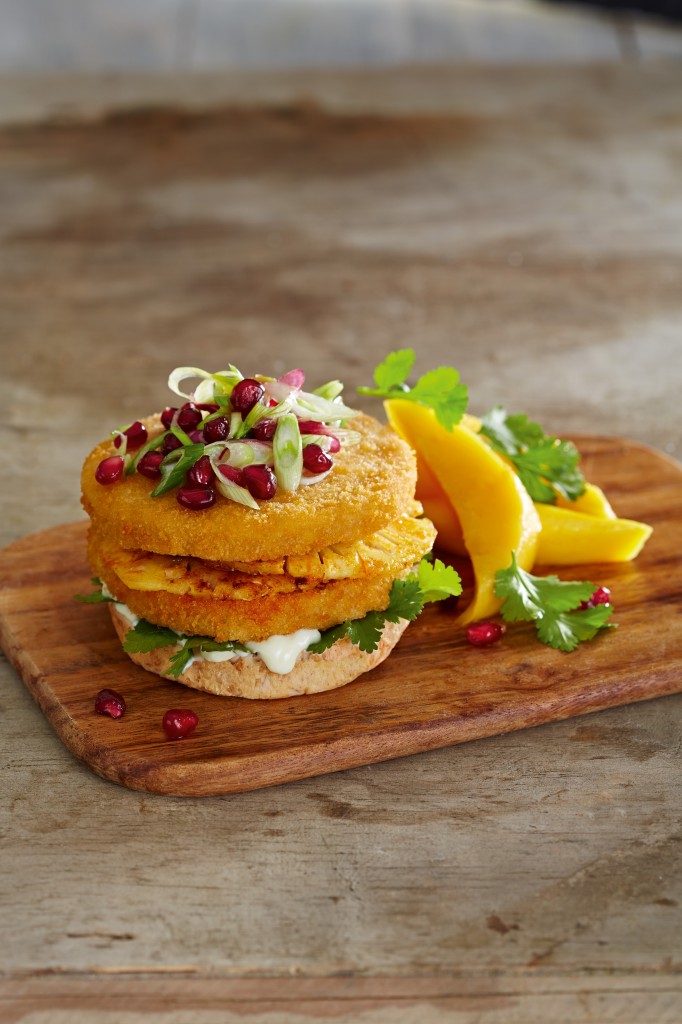 INGREDIENTS:
2 Fry's Chicken-Style Burgers
4 Whole wheat Burger buns
4 red chilli
2 Tbsp. olive oil
1 Tbsp. smoked paprika
Egg-free mayonnaise, to serve
Red salad onions, thinly sliced
1 Mango, peeled and cut in small cubes
Thinly sliced pineapple, halved
1 Pomegranate
METHOD:
Bake the crumbed chicken burgers in a preheated oven for 10 minutes. Chop the chillies and place in a small saucepan with the olive oil and smoked paprika and gently fry over a low heat for 2 to 3 minutes.
Serve the chicken burgers on the buns topped with a generous dollop of mayonnaise, sliced purple spring onions and fresh mango and pineapple and a spoonful of Pomegranate.
Thank you to Fry's Family Food for their continued delectable recipe contributions.