I remember when I started Yoga in 2001 how my Yoga Teacher used to offer an annual Yoga retreat in October every year at Temenos in McGregor. It was one of those weekends that sounded blissful and intriguing, something that my mom and me always wanted to join, but just never managed to get to.
Since those days where she seemed to be nearly the only one offering a weekend away like this things have changed and progressed quite quickly. Now nearly every school and every second Yoga teacher seem to be offering a Yoga retreat that claims to do things from detoxing, to rejuvenating, to relaxing, to indulging, to having fun and a glass of wine or two. So whatever your interest, be it in finding a venue to host a retreat for your students, be it looking for a Yoga retreat to chill at, here is a list that might help you out a little: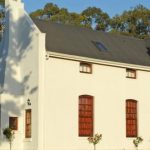 A little place I am longing to test out and see if it would work as a small intimate retreat venue. It looks beautiful.
Beautiful, beautiful venue. Lots of Yoga teachers/facilitators do retreats here. Not just Yoga retreats, a whole host of different workshops happening here regularly. Get your bookings in early as they fill up quickly.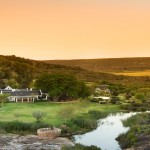 If the budget allows, this is a blissful 5-star magical place to hold a retreat. My parents went there for their wedding anniversary and raved about the venue for months afterwards. If the budget allows… ;-)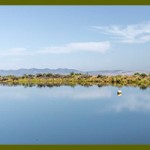 As part of SARYTA a couple of Yoga teachers and myself co-hosted a yoga retreat here about 8 years ago. It was a lovely reasonable venue and a good place to explore the idea of offering a Yoga retreat and all that goes with it. I like the fact that they are totally community driven.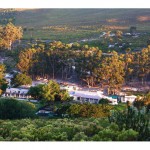 This is a little gem of a find. Tucked away in the heart of the Overberg region just outside Stanford and is owned and run by the lively, warm, kind-hearted and inspiring Sybille.

Farm-life style of accommodation. Warm, friendly, happy and delicious home grown and cooked meals. We hosted a great knit and breathe retreat here in 2017
Haven't been there but I hear it is lovely. It might just be a little far out for a weekend from CT.
Close to Greyton. A lovely setting on the top of a mountain, (might be tricky to get to in rainy weather). This is a large venue and can host a big group of people.  Went here for a friends wedding and it's beautiful, just quite big, so if you need a large venue for big numbers, then this is your place! 
We had a truly memorable stay at this beautiful, peaceful , spacious, clean and quaint retreat center owned and managed by Lisle and Anja Shallcross. Their wonderful calming energy and nature carries through to their attentiveness and personal service ensuring your stay is comfortable so you can easily unwind in the relaxed space with vast nature reserve surrounds. Enjoy guided hikes by ever patient Lisle and beautiful Reiki and Bach Flower Treatments by Anja to add to a stay where good food, rest, relaxation and nature complete your re-treat experience. A perfect venue for small personal retreats or workshops of a holistic nature.
This is also a little way out, just past Swellendam. It looks peaceful and is right on a river.
This was the first place I knew that offered a place to host retreats like Yoga. Now they have become very popular and offer a variety of different retreat options by different facilitators.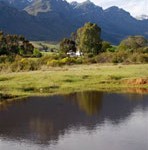 I've co-hosted two retreats here with Nicole Panzer and it was a lovely retreat venue in Tulbagh. A great all-rounder. 

I hope this lists helps and gives you a few ideas and inspires you to offer something new and different to your students. Click on the names above to visit their websites, to sign up to their newsletters, to receive information about retreats and further information.
Wishing a peaceful, tranquil and relaxing time away.
Namaste,
* Please note, that by no means is the above list an extensive list of retreat venues in Cape Town. It is only a list of places that I, myself have visited or know of friends who have visited. If you know of any other retreat venues, please let us know and we will gladly add it to the above.