Name:
Albè Albertyn
DOB:
15 December 1978
What style of yoga do you teach?
I teach Hatha Yoga incorporating the Desikachar style – adapting each vinyasa to suit the needs of the students.
Where do you teach?
I teach at the Durbanville Yoga Centre as well as the Core Concepts Pilates Studio in Durbanville.  I offer a once a week Chair Yoga class at the Fairmed Care Centre for the frail and started a new venture: Yoga for Abused Children – very exciting!
How long have you been practicing yoga?
I have been practicing yoga for two and a half years.
How long have you been teaching yoga?
I have been teaching yoga for one year now.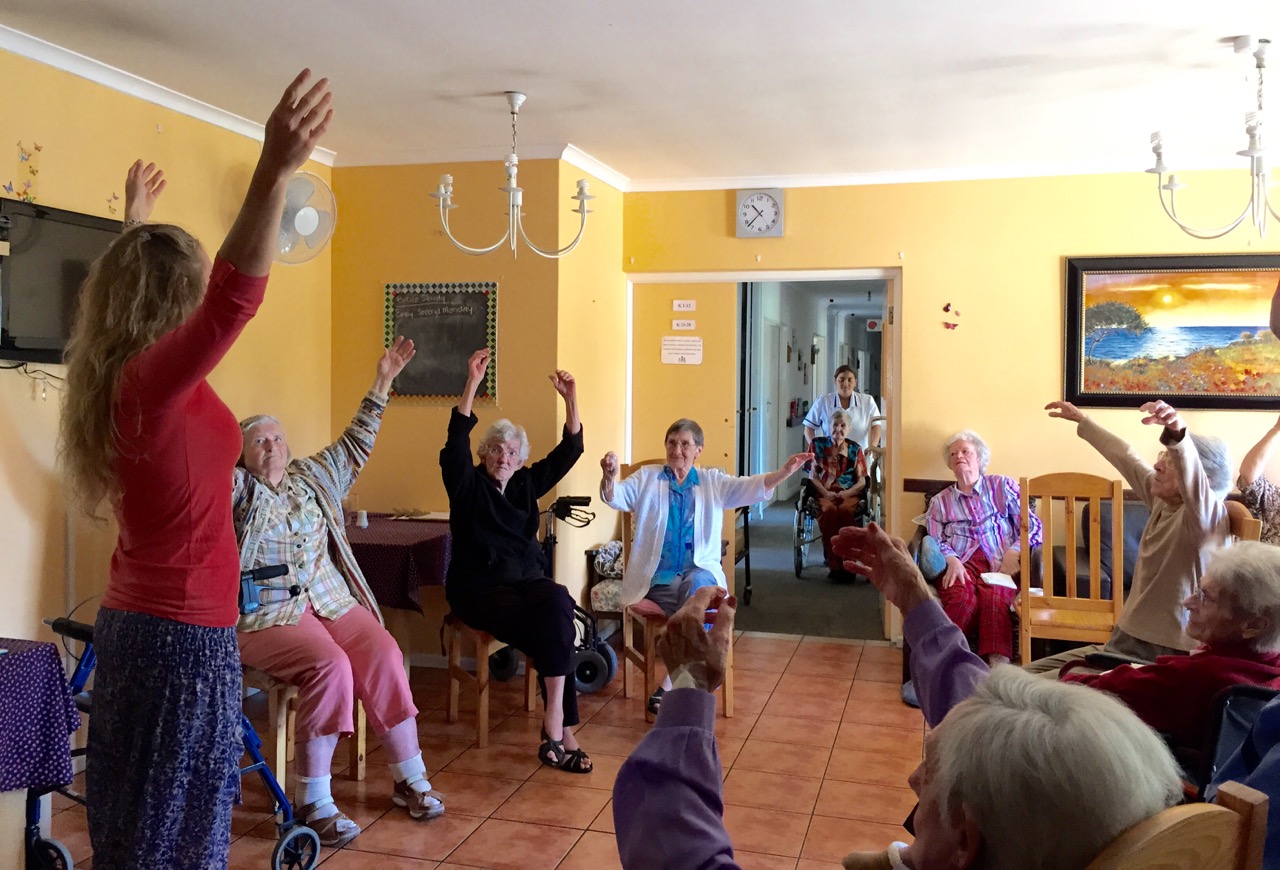 Who have you trained with and where?
I studied with Sandra Smith at the Durbanville Yoga Centre.
What lead you to teaching yoga and at what point did you decide that you wanted to teach?
I have always been a teacher at heart. Ten years of teaching mainstream and Montessori primary school has helped me a lot on my path as a yoga teacher. I acquired my teaching degree at Stellenbosch University and completed my Montessori Primary School diploma. I have always loved movement as I have been a Middle Eastern Dance teacher and performer for 11 years. I slipped a lumbar disk in 2012 and discovered yoga with the hope that I would be able to strengthen my lower back. I fell in love with yoga after the very first class I attended at Sandra Smith's studio. It was so much more than just movement. I was very drawn to the spiritual element of the practice. This wonderful combination of mind, body and spirit work made me realize that this is exactly what I want to do.
What do you love most about teaching?
I enjoy seeing how a yoga session draws a person into the moment, leaving them feeling better than when they arrived. Besides that I love the fact that I learn so much about myself when I teach. The work I do with the elderly at the frail care has been one of the greatest learning experiences. Getting old is definitely not for the faint-hearted and all people; irrespective of age and physical limitation still have a young, soaring spirit. Teaching yoga always reminds me that we are spiritual beings having a human experience.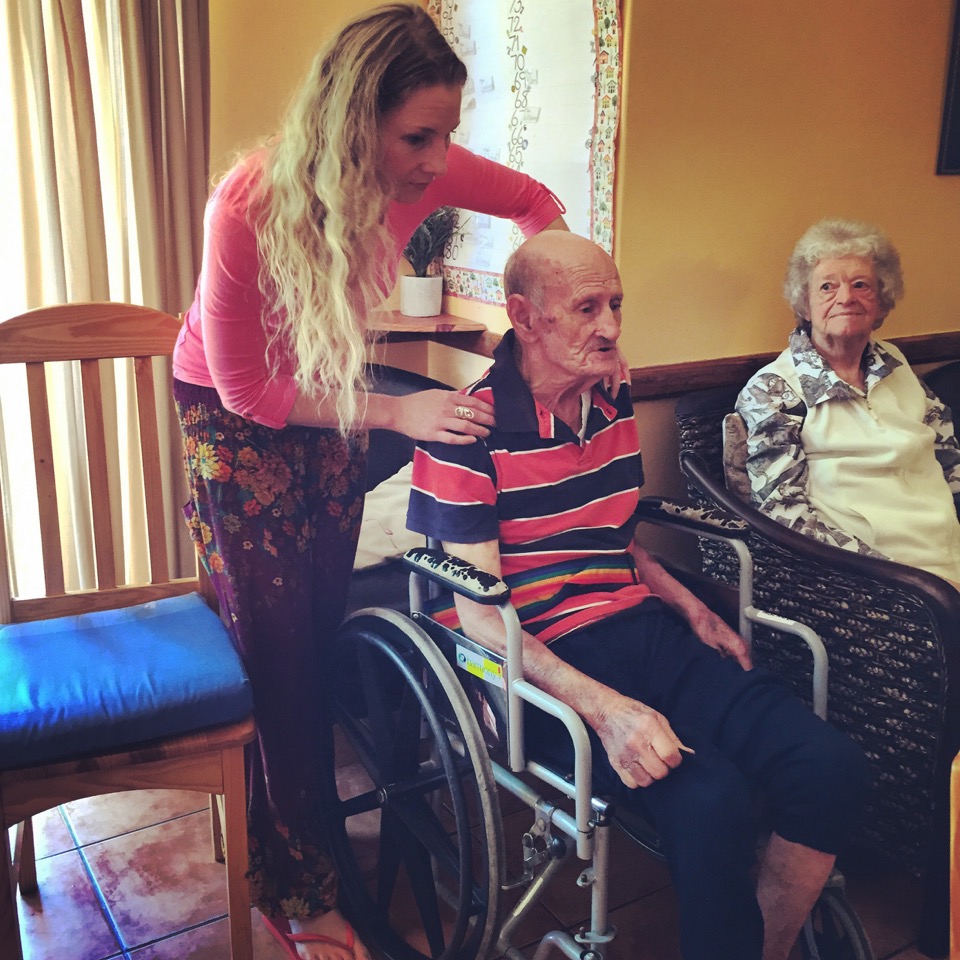 Is there a focus in your teaching style?
I focus on creating balance in each of my classes – stilling the mind, aligning the physical and subtle body through asanas, breath awareness and relaxation. I also incorporate a spiritual message as well as colour, sound and aroma. When one subtly stimulates the senses the experience is so much richer and it complements the moments when we numb the senses.
What do you love most about yoga?
Through yoga proper breathing enhances your quality of life. It nourishes and cleanses the body allowing you to become steady and more balanced.  I am a Vata personality so I get frazzled and exhausted easily.  My yoga practice grounds me and gives me physical strength, mental clarity and spiritual understanding to handle everyday life from a centered space.
What is the greatest challenge you have overcome with the help of yoga?
I was very hard on myself and I really battled to listen to my body. Yoga has helped me to become more gentle with myself. Practicing Ahimsa, (non-violence) and Bramacharya, (moderation) has been life changing, in the sense that I have become more accepting of myself and my limitations and I am a better energy manager J.
What advice do you have for people who have never tried yoga?
Explore various yoga classes to find the right style and teacher that works for you. Always do what feels comfortable and right for your body and try to accept the body you have without judgment. Don't hesitate to use straps, blocks or the wall as support. Correct breathing is probably the key in gaining balance on all levels. When your breath is steady and the prana is flowing freely, the mind and the body naturally becomes more centered.
Do you have a regular practice?
Yes, I attend weekly classes at Sandra's studio and I do my home practice when I feel I need it.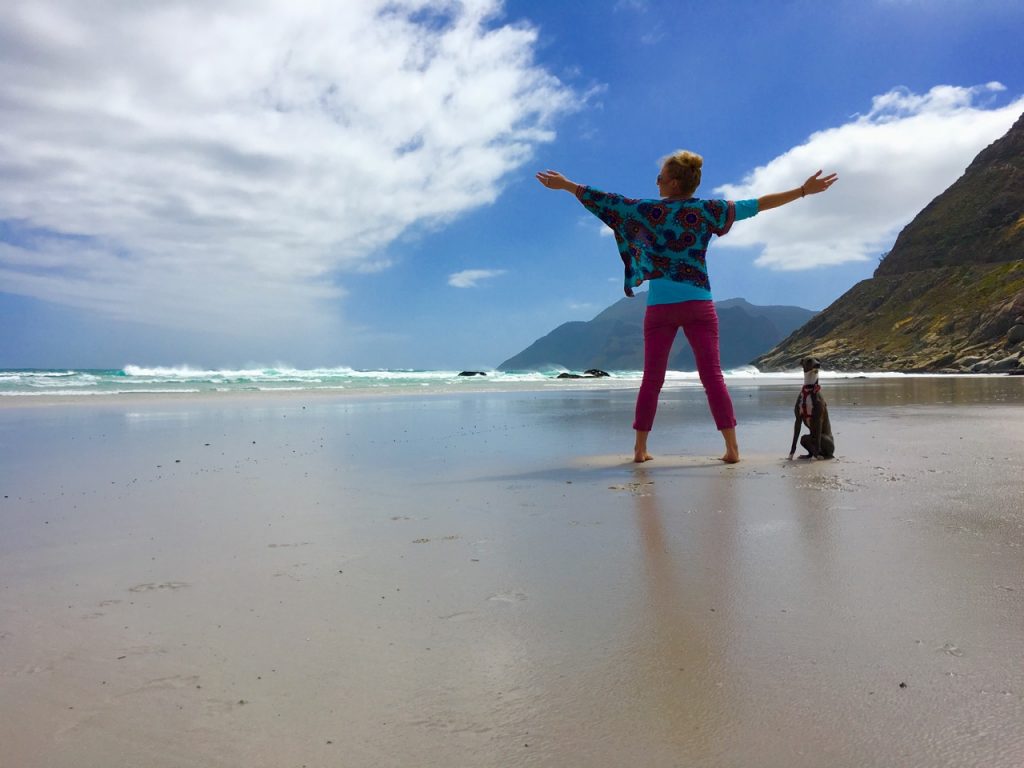 Favourite Asana
Being a dancer I would have to say the graceful Natarajasana is one of my favourites. I love the feeling of opening my heart to the possibilities out there and it strengthens my lower back.
Strongest Asana?
Baddha Konasana.  I have the ability to lower my knees to the floor and bend forward to rest my forehead on my toes. I love the feeling of opening my hips, feeling connected to the earth and resting there for a moment.
Any religious affiliations?
None.
What are your other interests?
I am an artist, an animal communicator, a dancer and a Dr. Hauschka facial and body therapist. I also do Digital Marketing for small businesses. I love languages. I speak three languages fluently and I am currently learning Persian. I play the piano and my passport is always ready to travel.  I'll never stop learning! Variety is the spice of life! You can visit  http://trustyourwings.com and https://www.facebook.com/ArtByAlbe/
Any Thank yous?
A big thank you to my teacher, Sandra Smith, for guiding me on my path as a yogi.  I have learnt so much in such a short time. I would also like to thank all my family and friends who inspire me to live my truth!