A slow gentle walk back down to civilization is where we were heading. Tiredness, exhaustion, or mere relief that we had made it this far, without any problems, injuries or ailments was a common feeling. Knowing that a warm shower, fresh linen and the chance to see familiar faces again were nearby made us walk that little bit faster. I think we were all relieved that the 12 days had gone so well that we were now able to say thank you and goodbye.
It was an amazing adventure, one that will be stuck in my memory for life.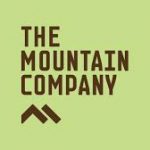 To Helen and Roland of the Mountain Company – you guys are amazing. You operate your company in such a professional and well organised way, the whole trip was flawless. I am so impressed and can't recommend you highly enough.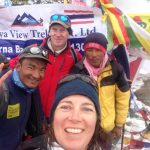 To Hebi our guide and Min our porter, you guys were great, you listened to our needs and requirements and you adjusted, helped, and supported us as best you could. The trek wouldn't have been the same without the two of you. Thank You!
Stephen, my travel buddy. I will remember those hot ginger teas, Mars bars and long conversations about Air B'nB and the world in general. Thanks for being the fittest dude on the mountain, for your patience and for all the laughs. I am sure your family are happy to have you home, healthy and in one piece.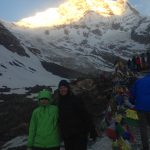 To all the people we met on the trek, Johanna and Bart, the other travellers, guides, porters, guest house owners etc. thanks for making it a wonderful adventure.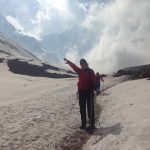 That's it from me :-) Till my next adventure! See you on the flip side!