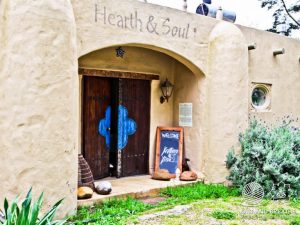 This is a little gem of a find. Tucked away in the heart of the Overberg region just outside Stanford and is owned and run by the lively, warm, kind-hearted and inspiring Sybille.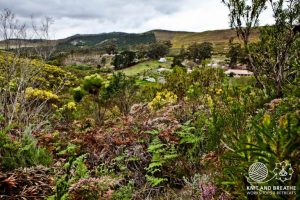 If the opportunity arises, arriving a day early to set up and prepare for a retreat is something that I now nearly always do. It gives me a chance to settle in, connect, and prepare everything in a relaxed state. The way you want people to feel the moment they arrive. Arriving a day early also gives you a chance to sit with Sybille and learn more about her and the journey that led her to create Hearth and Soul. And trust me, it's a beautiful story. So pop on the kettle when you get there, whip out the rusks, sit back and enjoy. You'll feel inspired and realise that you're at the right place at the right time in your life.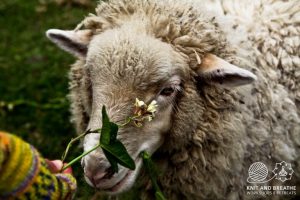 Taking a walk around the farm, you'll see the growing veggie garden where all the veggies for the meals are harvested. Walking past the pond and across the stream, up the mountain side you arrive at the most serene poplar forest. This place, boasts all the elements in perfect balance, exactly what you need when hosting a yoga retreat.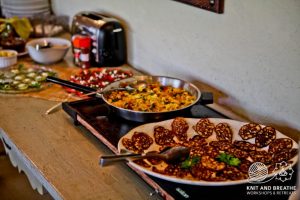 What makes the space so special is that it feels like it's home away from home. Warm, inviting, open and lively. The food is heavenly, think homegrown with exquisite, deep delicious flavours. Nourishing, nurturing and tasty. And if you're a cooking fundie, then Sybille is completely open and happy  for you to use her kitchen to cook the meals.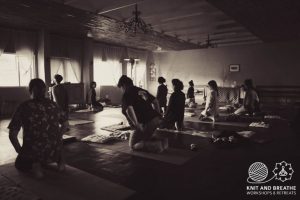 What I love about this venue is that there is a designated Yoga space – a massive hall for yoga. No need to move furniture out the way, no need to squeeze people into a confined space, no need to worry about people walking in and out. The hall is big enough for everyone to have their little space of serenity.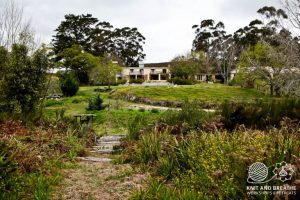 So for those who are thinking of hosting a retreat here. Remember that it is country living. So don't expect 5-star clinical hotel-style accommodation. The rusticness and farm feel add to the charm of this venue, things are clean, arty and welcoming.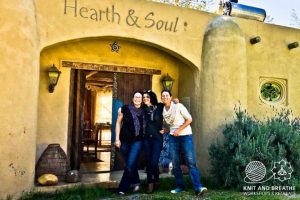 I've hosted one retreat here – the Knit and Breathe Forest Encounter. We have another planned for 2018 and we hope to see you there.
Namaste