Each year the Yoga Awakening Africa studio does a little Christmas community project. This year the studio has joined up with Roseanne Turner who helps run Girls Matter: Providing a Tailwind.
This is a wonderful project close to home that supports a group of teenage girls living in extreme poverty in Hanover Park, and who have dropped out of school.
"We meet weekly and provide them with a healthy breakfast, emotional support, relaxation techniques and life skills training. Our aim is to give these girls, who live with daily psychological trauma, the space to regain their balance, develop confidence and skills so they can either return to school, enter training, find work or gain experience through helping in the community."
There are currently have 8 girls in the group. This year the studio collected goodies to make Christmas hampers that would be suitable for teenage girls, so literally ANYTHING that is "teenage girly". These girls have so little so anything and everything is appropriate.
The support from our students and teachers has been overwhelming and we are deeply grateful and thrilled for the generous number of toiletries and goodies that were donated!
The photo is the second batch of bags collected….the first batch was double that – Studio peeps – You ROCK!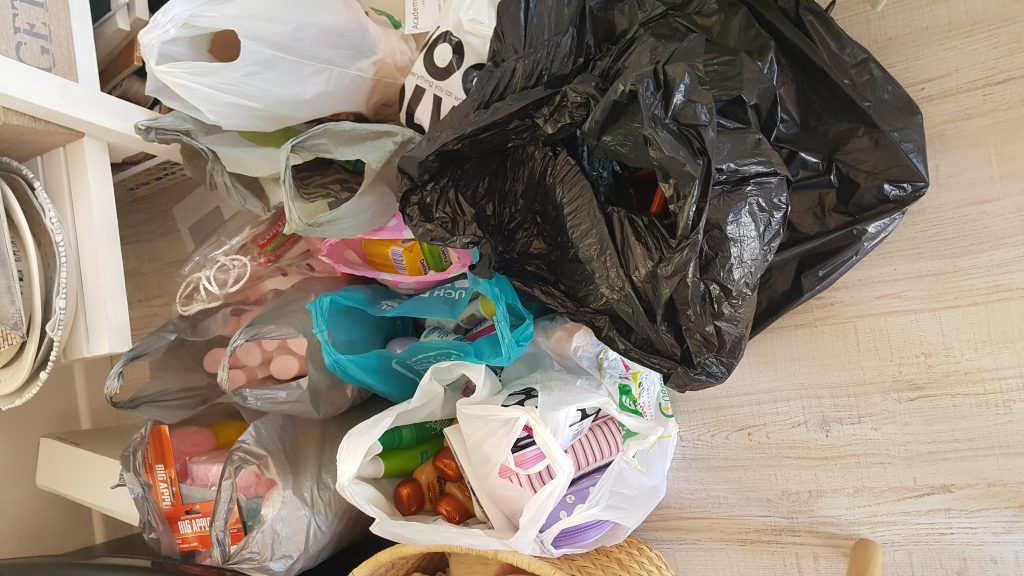 A huge thank you to Colleen and her family for sponsoring new bikinis for the girls who received them early to enjoy the start of the holidays – such happiness!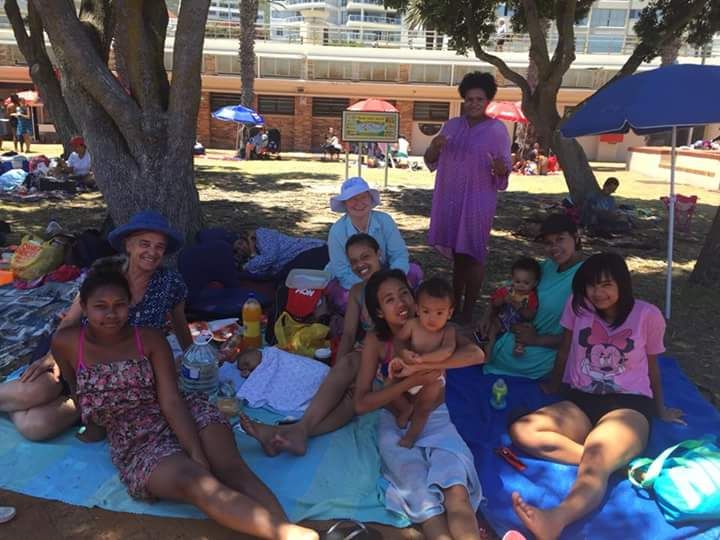 For many of the girls this was their first time to ever receive a gift so thank you to everyone for your loving Seva and generous hearts.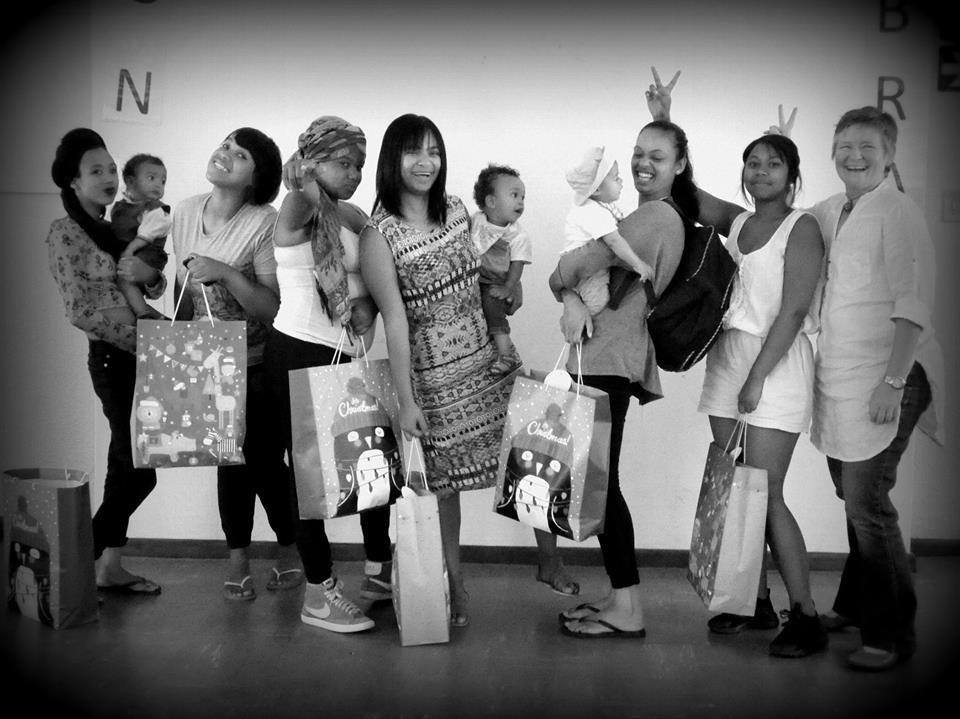 Big love and sincere festive gratitude for making these girls' Christmas a joyful one!