A FREE Online Workshop with Nina Saacks
Are you struggling to get to sleep, stay asleep or have poor, interrupted sleep?
Are you waking up tired, groggy and wanting to hit that snooze button again?
Then join Nina in this 1hr online workshop and let's get back into rhythm, feel alive, energized & on top of things.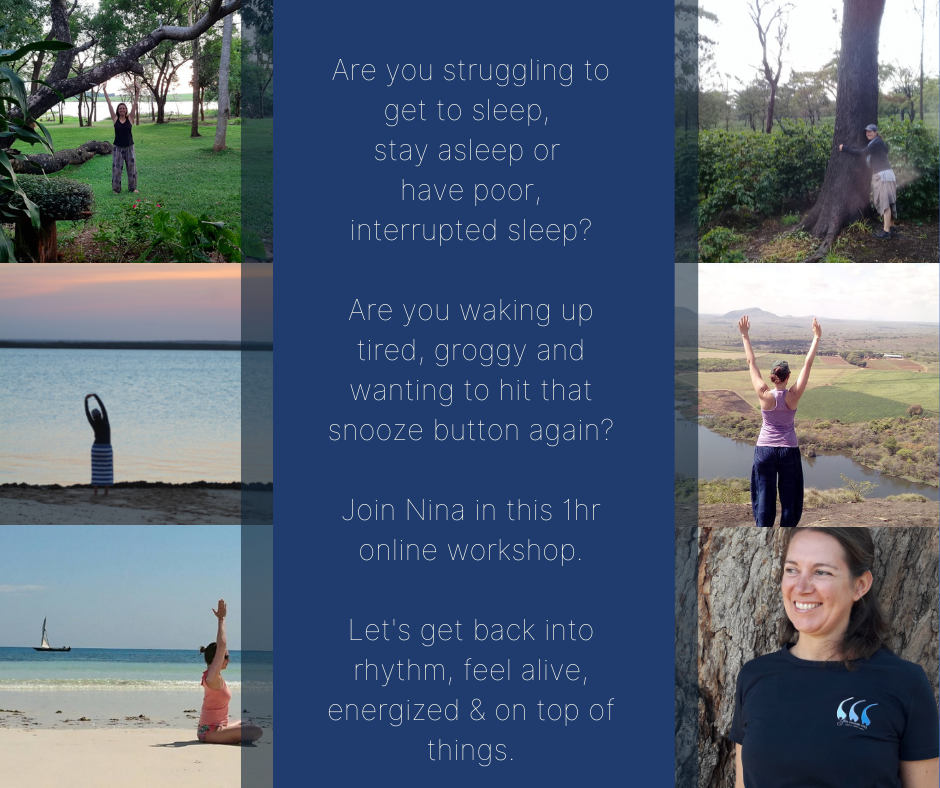 In this online workshop you'll leave with the following:
3 steps to a well rested body
A breathing practice you can do if you wake up in the middle of the night and need to get back to sleep.
A Yoga Nidra practice/visualization recording to help you get to sleep.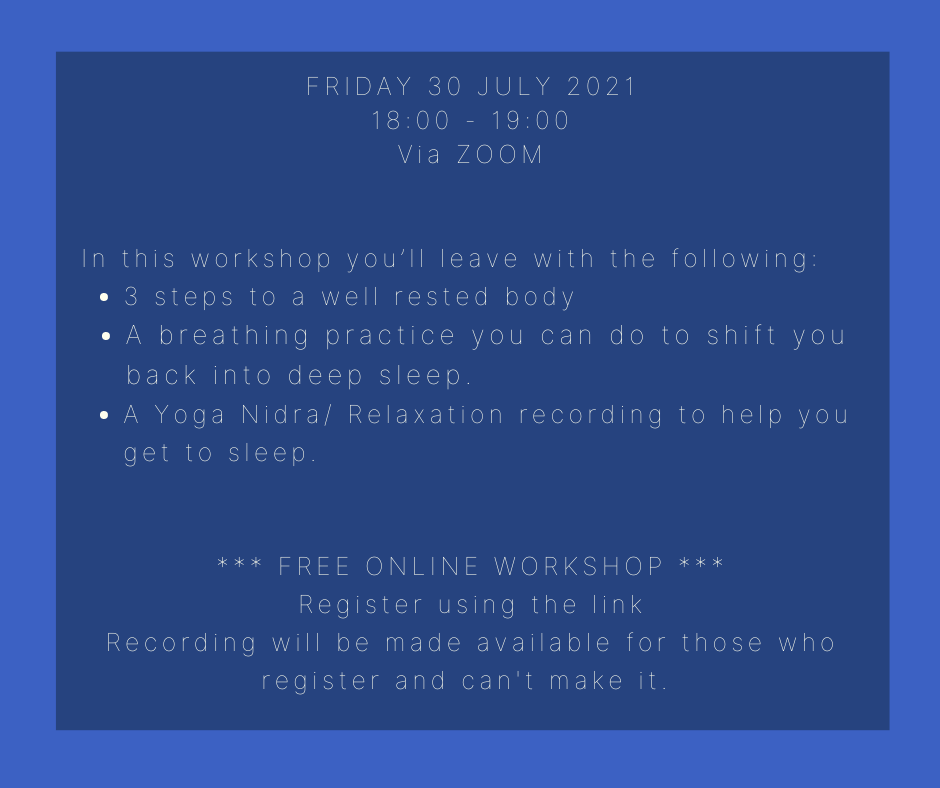 Where, when, how?
1hr live workshop on Zoom
Friday 30 July 2021
18:00 – 19:00
It's free
***I'll try to make the recording available for those who miss it***
And I'll leave some time for Q&A's after the talk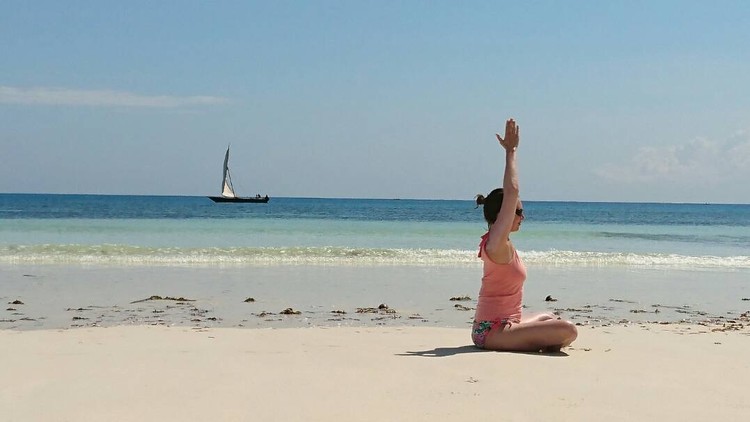 I Look forward to seeing you then. I hope this workshop will give you insights in how to gain deeper rest so that you wake up feeling energized, refreshed and alive.
x
Nina