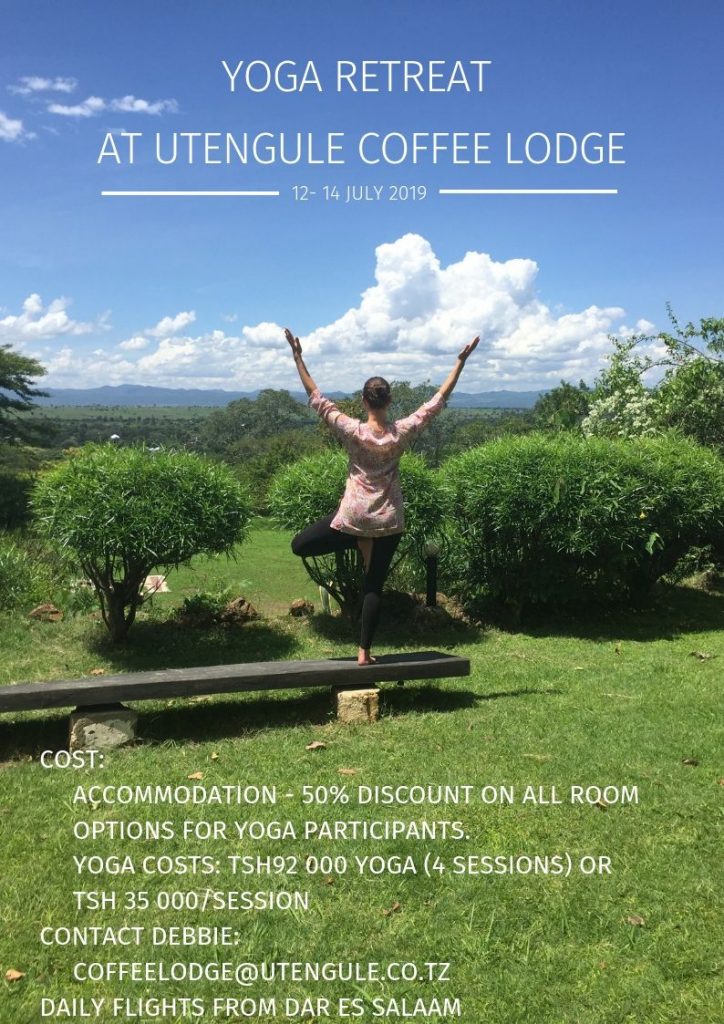 Yoga Retreat: Join Nina on this relaxing Yoga retreat at Utengule Coffee Lodge, Mbeya, Tanzania.
For those who are looking for a little time out in nature with a chance to gently stretch the body and to relax the mind need to join this retreat in July, you won't regret it!
Venue: Utengule Coffee Lodge, Mbeya
Daily flights from Dar es Salaam
Date: 12-14 July
Contact: Utengule Coffee Lodge for more information and to make booking.
All proceeds are going to Yoga for Wellness Africa
* 50% discount on accommodation for yoga participants (please contact Debbie at Utengule https://www.utengule.com/utengule-coffee-lodge, to discuss accommodation options).
* Welcome to join for individual sessions or all 4 sessions.
* Contact Nina Saacks for more information regarding the Yoga
We look forward to welcoming you to the retreat!