Haven't we all gone through life wanting something so badly that we've made every effort to make it happen just for the opposite to come into effect? Such was the story with the whale sharks… I decided to host a retreat at the beautiful Butiama Beach Lodge on Mafia Island. Not the easiest (or cheapest) destination to get to, but hell, definitely definitely well worth it!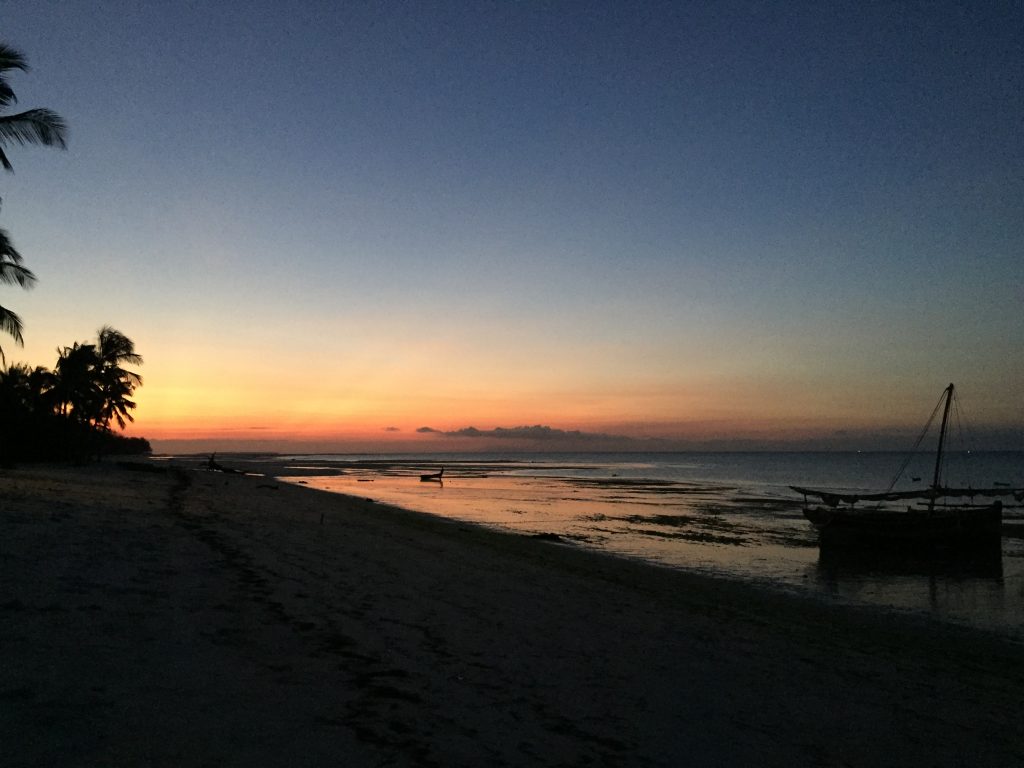 As many of you know, I obviously love Yoga and more importantly I've fallen even more in love with Ayurveda. So it was a perfect opportunity to explore the 5 elements (earth, water, fire, air and ether) on this retreats. As a group we experienced different ways of practicing yoga with an element in mind each session.
To explore the earth element we focused on restorative grounding postures as well as sectional breathing to settle and bring stability to us. The next morning we explored the water element, the idea of fluidity and movement, working towards a gentle Surya Namaskar (Salute to the Sun).
That evening it was time to see what the fire element had on offer, and instead of firing it up even more we looked at ways to harness the fire (for those who don't know, Mafia in November is generally hot… hot… hot…), we explored Chandra bhedana the Luna breath to settle, balance and calm our fires for a restful evening.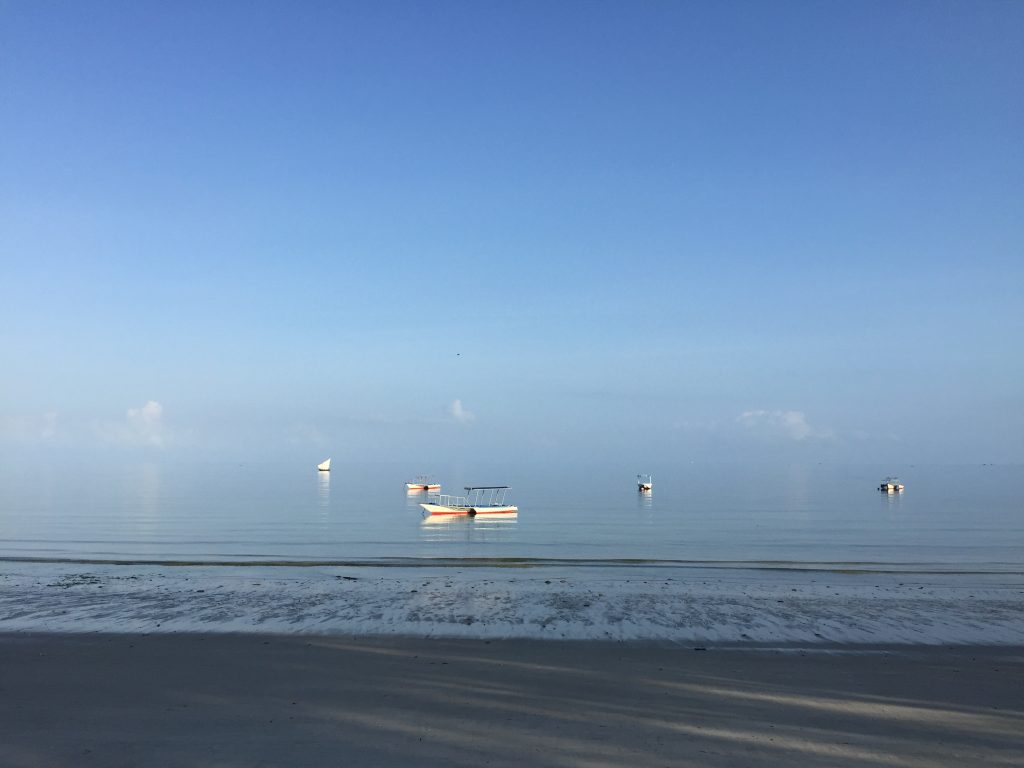 The next morning we popped out onto the beach and did some morning kriyas to experience the cleansing effects of the fresh sea breeze as the air element was on the cards and thereafter we explored a beautiful heart opening practice, receiving and sending love out to the universe.
Then it was off to find the elusive whale sharks. As was repeatedly mentioned, there is no guarantee to seeing them… this is nature, they come and go… no guarantees… don't get your heart set on seeing them was what we were cautioned on… Lucky for us, half an hour into our journey we came across the first one. A beautiful majestic creature. Us humans all over excited and adrenaline filled jumped off the boat with our goggles and snorkels to set off swimming next to the shark (which is actually a fish). What an incredible experience. The calmness, gracefulness and elegance of these fish is unbelievable and it truly was an amazing and unforgettable experience. That evening we explored the final element, that of space, the space within our selves as well as the space all around. And connecting to all that is… Yoga.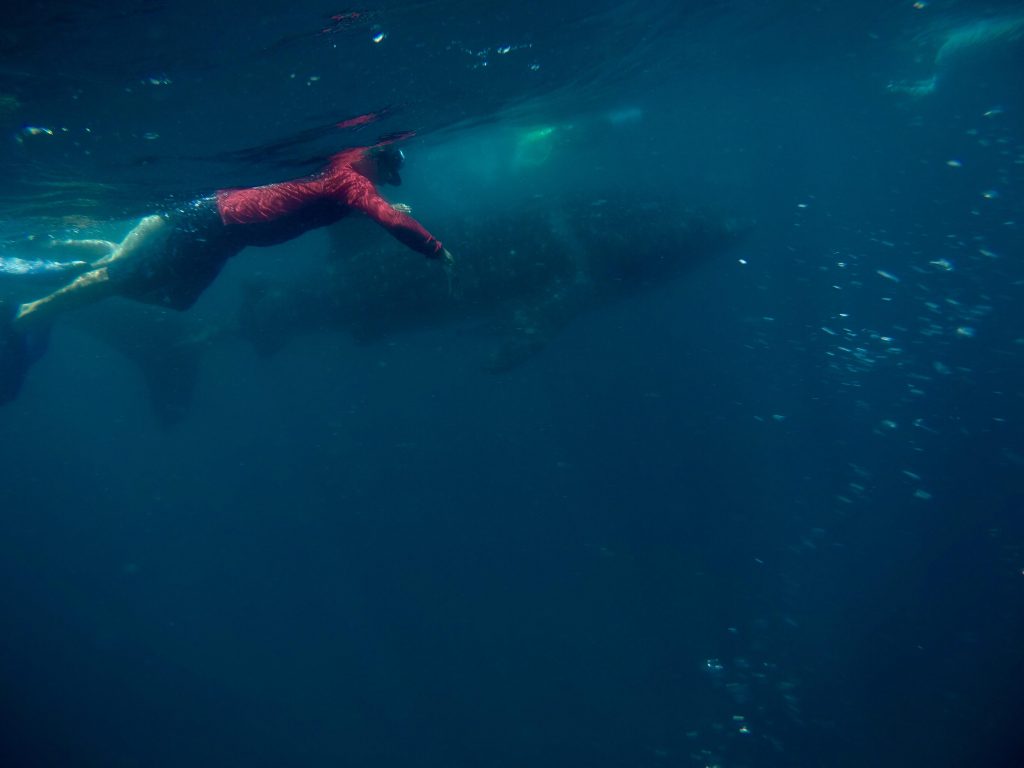 We were lucky to have spent a good 1.5-2 hrs swimming with 4 different whale sharks that day. Something that doesn't happen regularly, not even in peak Whale Shark season. Could it have been the yoga or meditations? The weather, the tides, the amount of plankton in the water? The mood of the fish or no particular reason? … who knows.. but we were very blessed to have had such an amazing experience with them. The next day however, the group wasn't as lucky and didn't see much of them and the following day the group was out at sea for 6 hrs and they just glimpsed a shadow every now and then. Often when we go somewhere and want something really badly, it slips through our fingers… for no particular reason… apart from, maybe it just wasn't meant to be.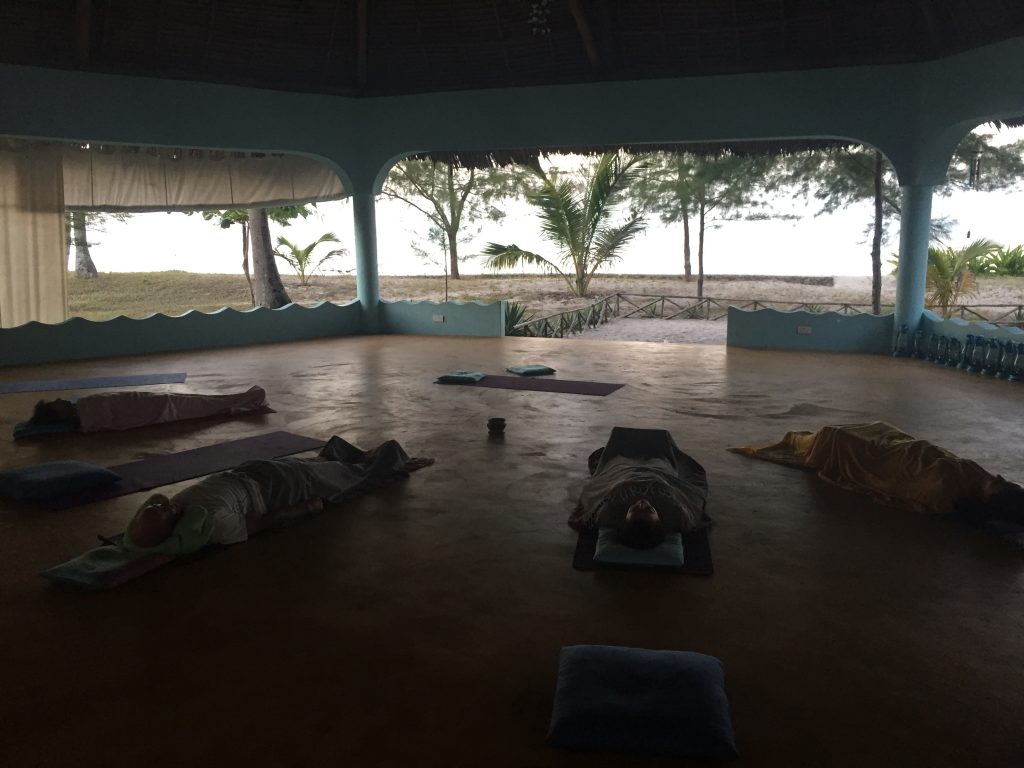 My heart went out to the English couple we met who had traveled all the way to Australia a few years back in search of the whale sharks, only to miss them there… then hoping they would see them here on Mafia they missed them again after being out at sea for 6 hours. Who knows why the universe operates the way it does? All we can do is be grateful for the big and small miracles we encounter every day.
And that is where I leave you for today. Take a moment to think of the 5 Elements and how they appear to you today. What element is in the foreground and which one is being a little elusive and shying away? Wish you a wonderful week (with or without a whale shark spotting)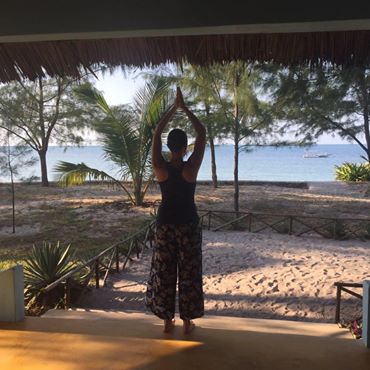 Namaste
Nina
Interesting Fact:
Did you know that a whale shark is not actually a shark but a fish? They can grow up to 12m in length