Driving anywhere in Tanzania takes a very  l o n g  time… One of the reasons why it takes so long to drive from Dar es Salaam to Iringa is the A-7 highway which crosses straight through the Mikumi National Park. So you've got no choice but to slow down and enjoy the odd sighting of zebra, buck and elephants.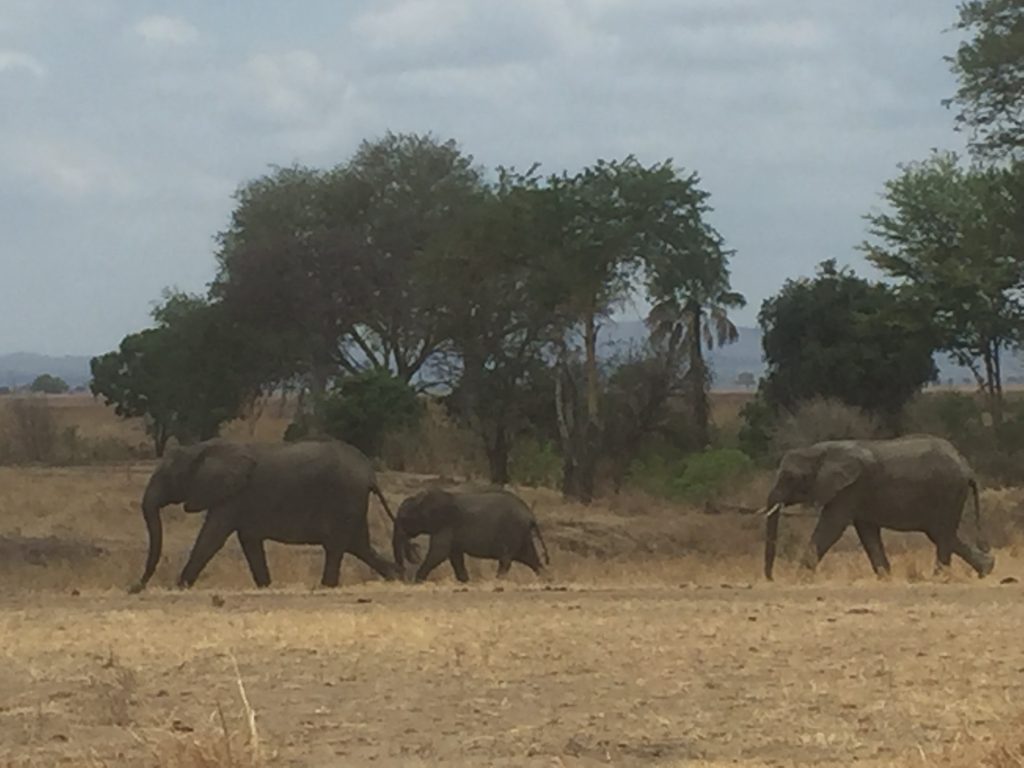 We decided to head into the park for the day. Needless to say, even after just a little drive around the park Craig came head to head with Simba, the lioness. A beautiful creature, just resting under a tree in a river bed. We spent ages next to her, just enjoying (or so I'd like to think) each others company and energy. This lioness, was so quiet, peaceful and completely calm. But I know that if I would have tried doing just one round of Simhasana, she would have pounced onto the car in a flash.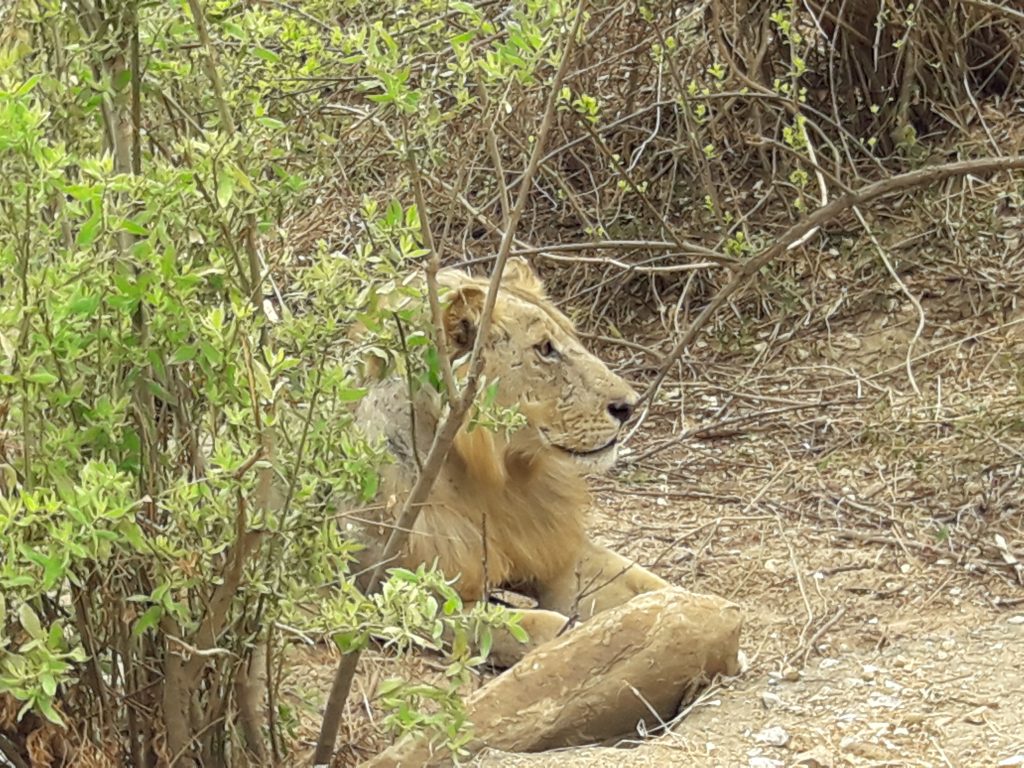 One of the many reasons why I love bringing in this Pranayama practice into Yoga (join the Academy of Yoga and Ayurveda for this Pranayama Workshop) is because of its many benefits. It helps to releases tension from the throat and chest, it can help to relieve sore throats and asthma and it strengthens the eye muscles (something we could all do with!).
However, what I learnt that day, in addition to the above, is that Simhasana helps us release all the pent up stress and anger we carry around with us on a day to day basis, therefor giving us a practical and physical (non-harmful way) to release it… this in turn allows us to be return to a relaxed, but super alert state.
That alertness and sense of intuition took us straight to the water hole, where we got to experience a massive and I mean massive heard of buffalo heading down for their daily drink. Enjoy this clip below and excuse my cutey cutey baby buffalo commentary :-)
My suggestion to you, take a moment, and practice a round or two… or three or four (depending on your level of stress today) of Simhasana and see how you feel.
(I would recommend not doing it out in the wild or with your office door open!)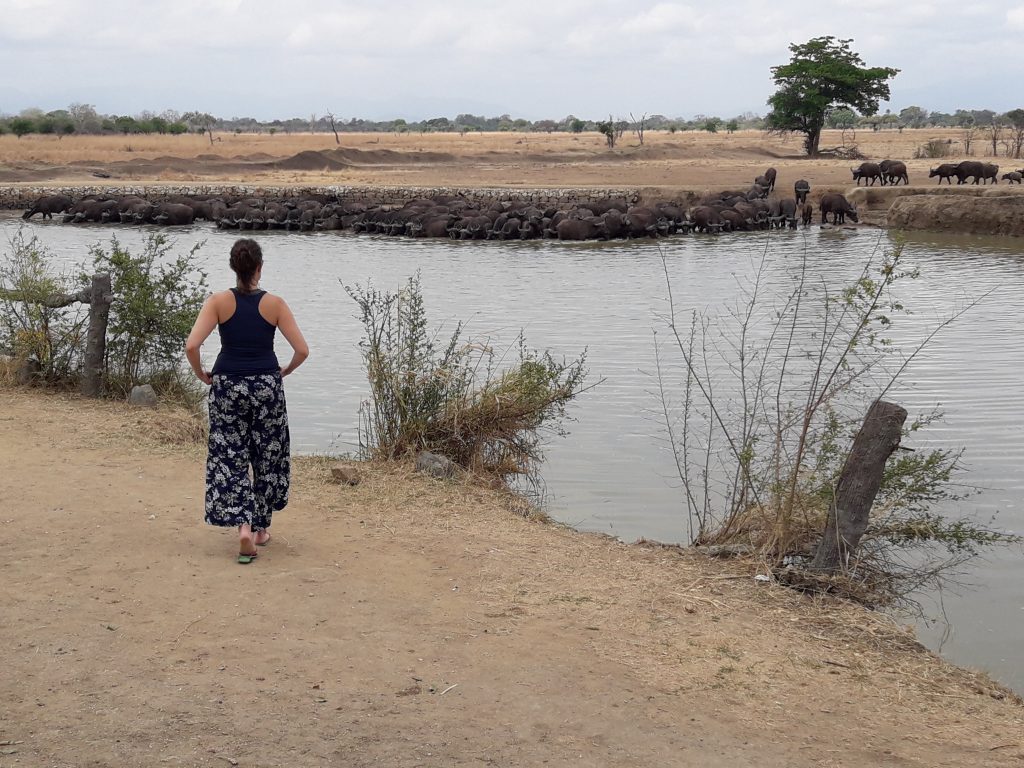 Happy Roaring!!!
x
Nina
Did you know?




That the roar of an adult males can
be heard up to 8 kilometers away!
To Find Out More About Nina's Annual Program Based on the Principles of Ayurveda, CLICK HERE.