Do you suffer from any of these symptoms?
a. Tongue coating
b. Bad breath
c. Swollen gums
d. Sinus issues?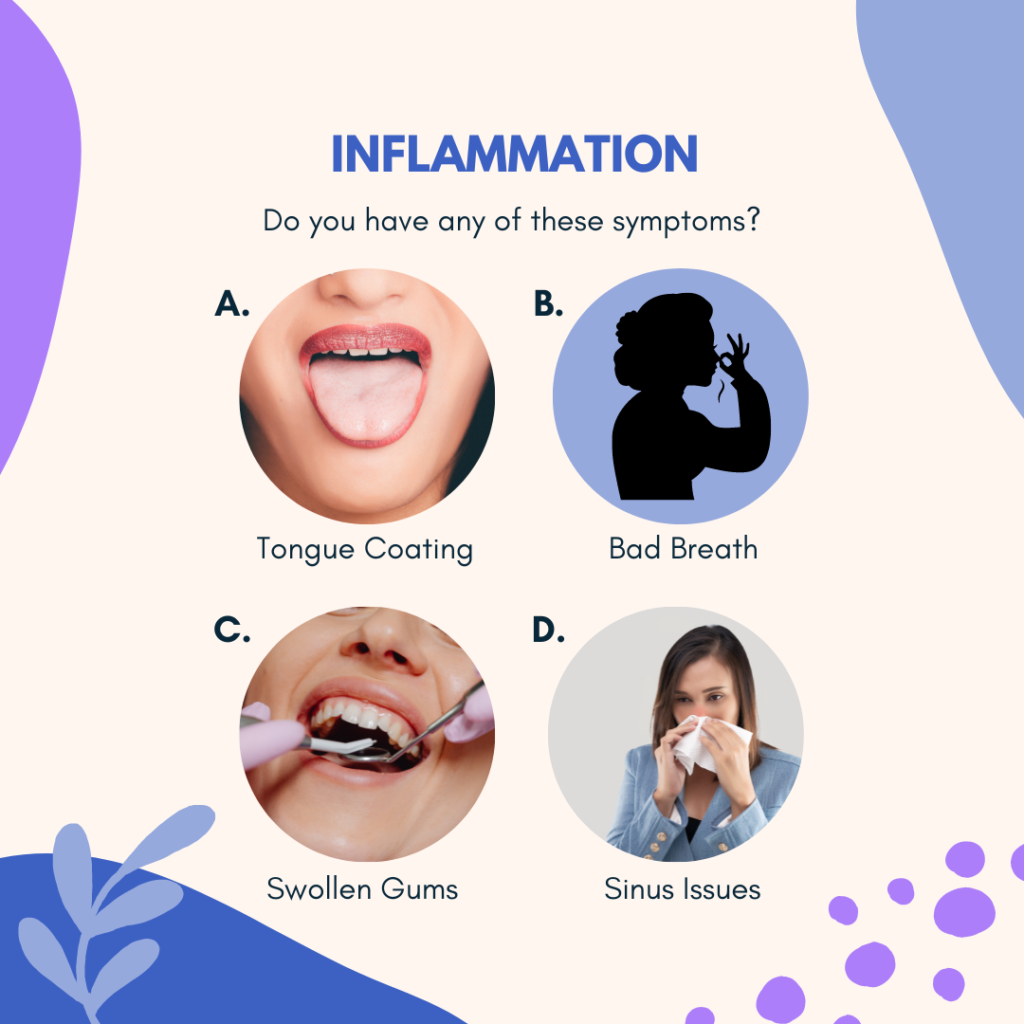 Then, yup, you guessed right, you probably have some level of inflammation.
How serious, how bad is it?
It might be mild, it might be severe?!?
I'm happy to have a chat with you this week and find out.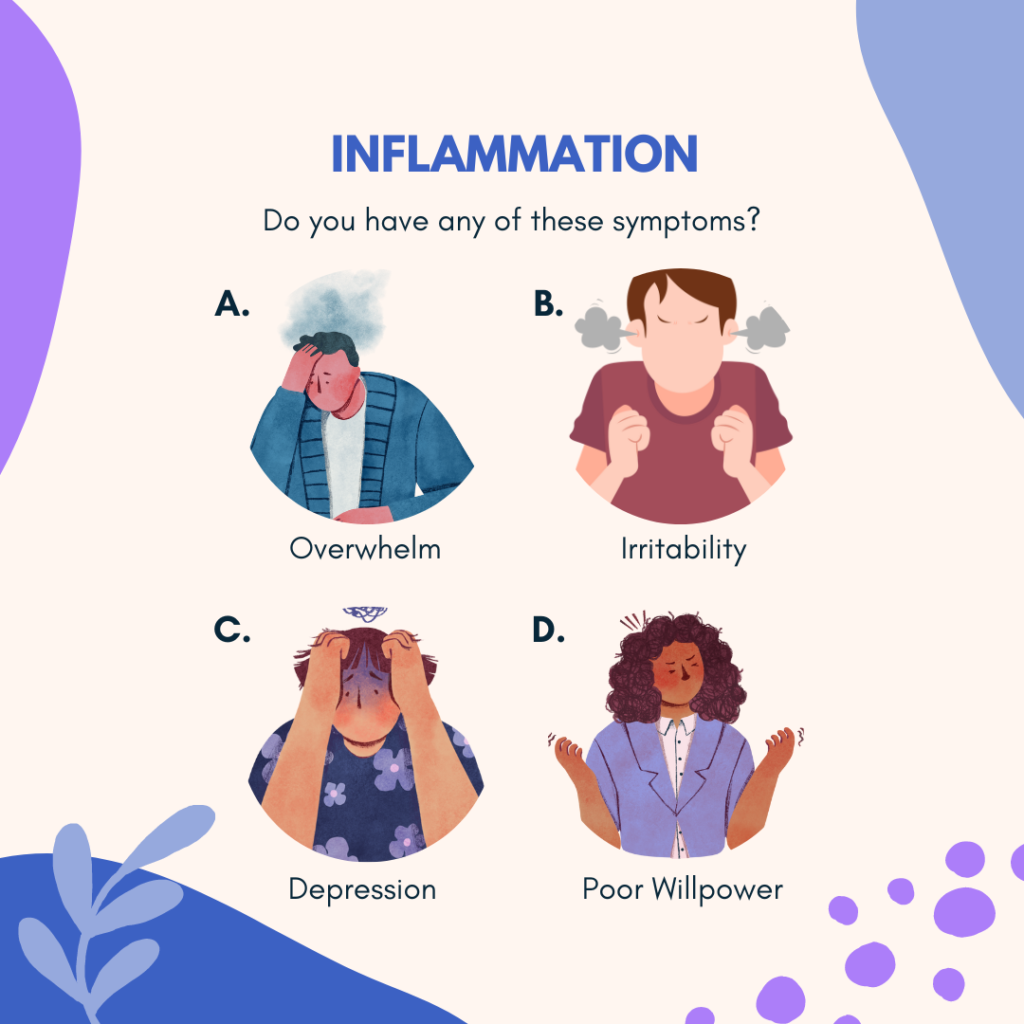 Do you feel:
A: Overwhelemed
B: Irritable
C: Depressed
D: Poor Willpower
Then yip, you guessed it…. you might have high levels of inflammation…
How? I'll happily explain that to you in our online workshop which you can access here.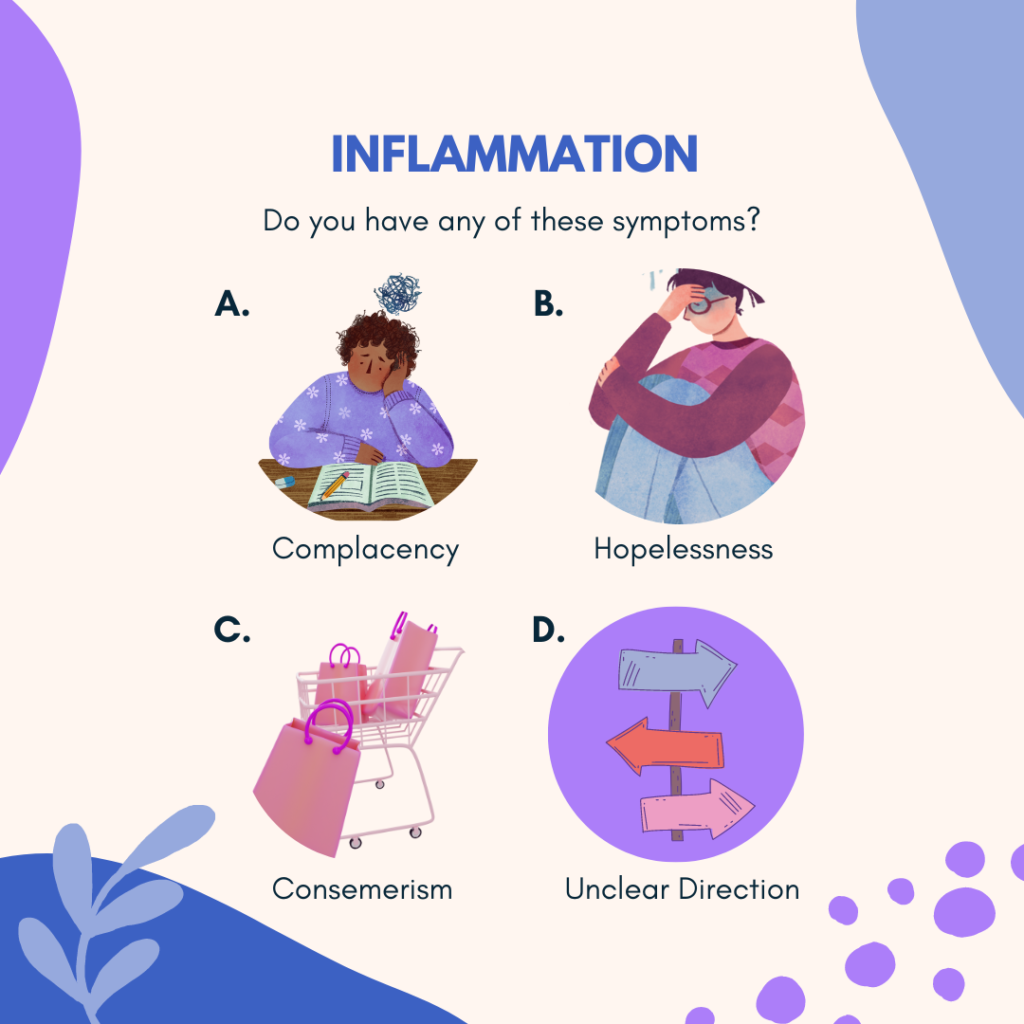 Do you find that you often suffer from the following:
A: Feeling Complacent
B: Hopeless
C: Wanting to spend regularly
D: Unclear direction or purpose…
Then, yup, you guessed correctly. There will be a level of inflammation in your system. Are you serious about addressing this inflammation? Then you are welcome to book a FREE 20 minute chat with me this week.
I've got 5 spots available for a free chat.
You can get on my calendar here
and let's find out how bad things are?
Let's see if we can get these symptoms under control together.