Seasons, Cycles and Rhythms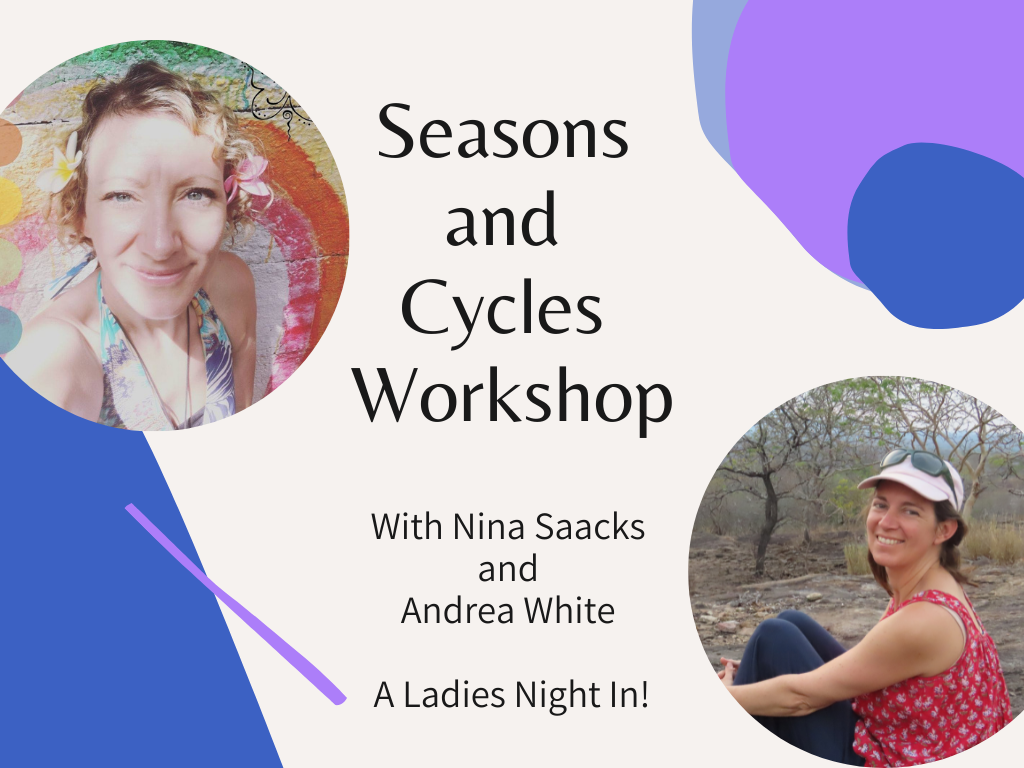 Join Andrea White and me for an hour long chat about Seasons, Cycles and Rhythms. 
This workshop is for all women of all ages, you could be experiencing menstruation regularly, irregularly, you could be in peri menopause, menopause or post menopause. All are welcome and will benefit from our conversation!
Date: Friday 13 May 2022
Time: 18:00 – 19:00
Cost: FREE
Where: Live via Zoom
Register by using the link below to join live via Zoom.
No recording available, live attendance is requested to keep it private and personal.