We sent out a survey earlier this month and we discovered that SLEEP was a major challenge for many.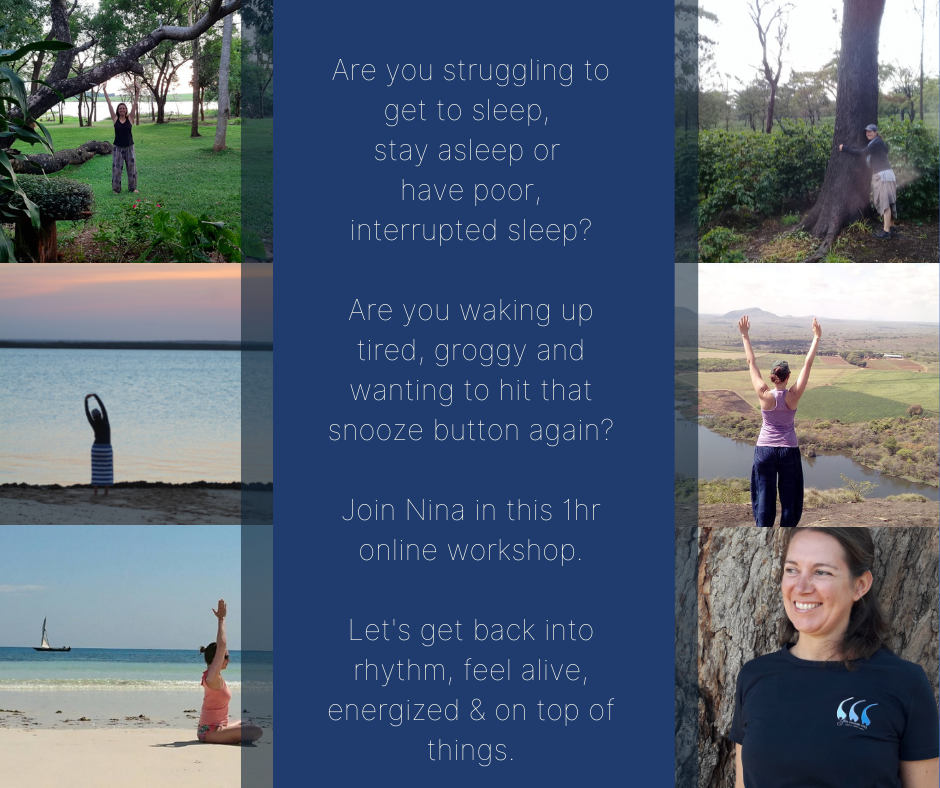 SLEEP definitely seemed to be one of the biggest challenges for nearly everyone who responded.

In this online workshop you'll leave with the following:
3 steps to a well rested body
A breathing practice you can do if you wake up in the middle of the night and need to get back to sleep.
A Yoga Nidra practice/visualization to help you get on track with your sleep health.

Thanks to everyone who participated. It was great seeing so many familiar faces as well as so many new ones!!! It's always exciting to connect and reconnect in these times :-)
Thanks for being such great participants and supporting me in my first ever online workshop. I was a little nervy in the beginning, entering fairly new territory, but I loved being able to share what I've been learning and hopefully it came across clear enough.
Thanks for being such super stars!
Part of my Yoga Health Coaching Course is to practice giving talks like these, so you can expect more in the future on topics we surveyed on. If you'd like to have your say you can still participate in the survey by clicking the link below and letting me know what your greatest health challenge/challenges at the moment is/are. This way I know what talks to create next.
For those who enjoyed the sleep talk and would like to delve a little deeper and explore one of the concepts that were discussed with regards to:
Earlier, Lighter Dinner

Early to Bed or
Starting Your Day Right
are welcome to schedule a short Zoom call with me.
This laser coaching session is still free at this stage and it gives me a chance to practice supporting you with what I am currently learning.
I have up to 4 spaces available this week. To see if a time slot suites you, check my calendar by clicking the link below.
I look forward to seeing you at the next one!
Namaste
x
P.s. If you're needing extra support, we've got some great yoga practices, breathing practices and Yoga Nidra practices recorded for you in our latest Nourish and Restore Podcasts.