Shifting from WINTER to SPRING
A FREE Online Workshop with Nina Saacks
Are you struggling with spring ailments?
Do you wake up with a headache or feeling congested?
Are you feeling a little tired and fragile?
Then join Nina in this 1hr online workshop.
Let's get back into rhythm, feeling aligned with nature and alive.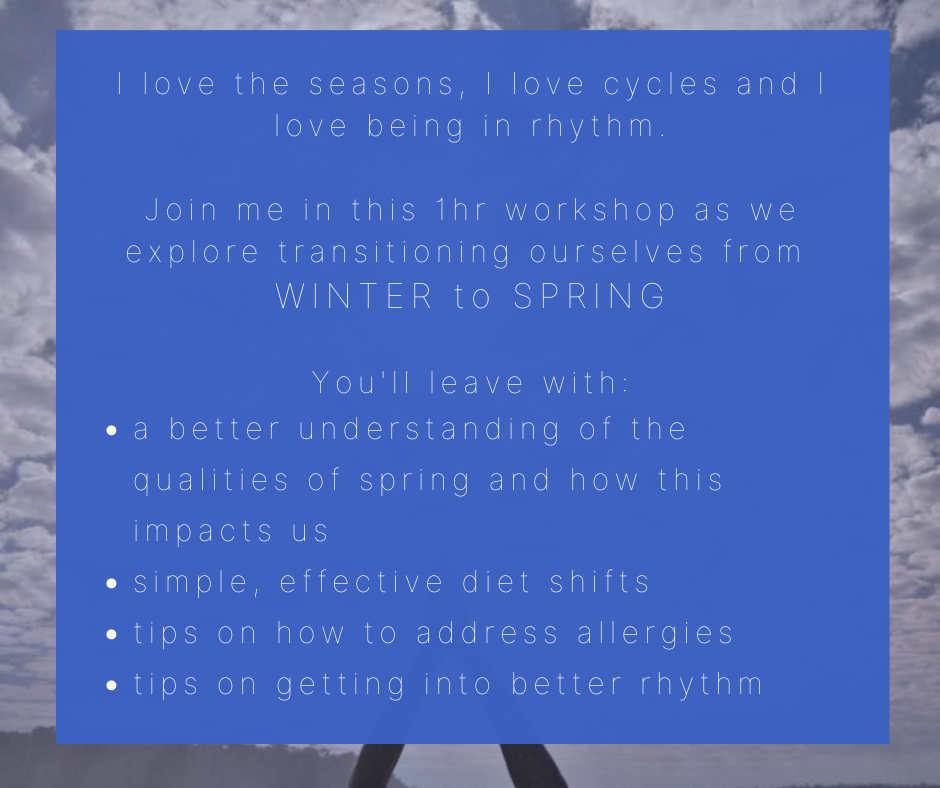 In this online workshop you'll leave with the following:
A better understanding of the qualities of the seasons
A better understanding of your own qualities when in balance and when out of balance
Simple effective diet shits best suited to you
An exploration into how to address spring ailments
Some simple tips on how to get back into rhythm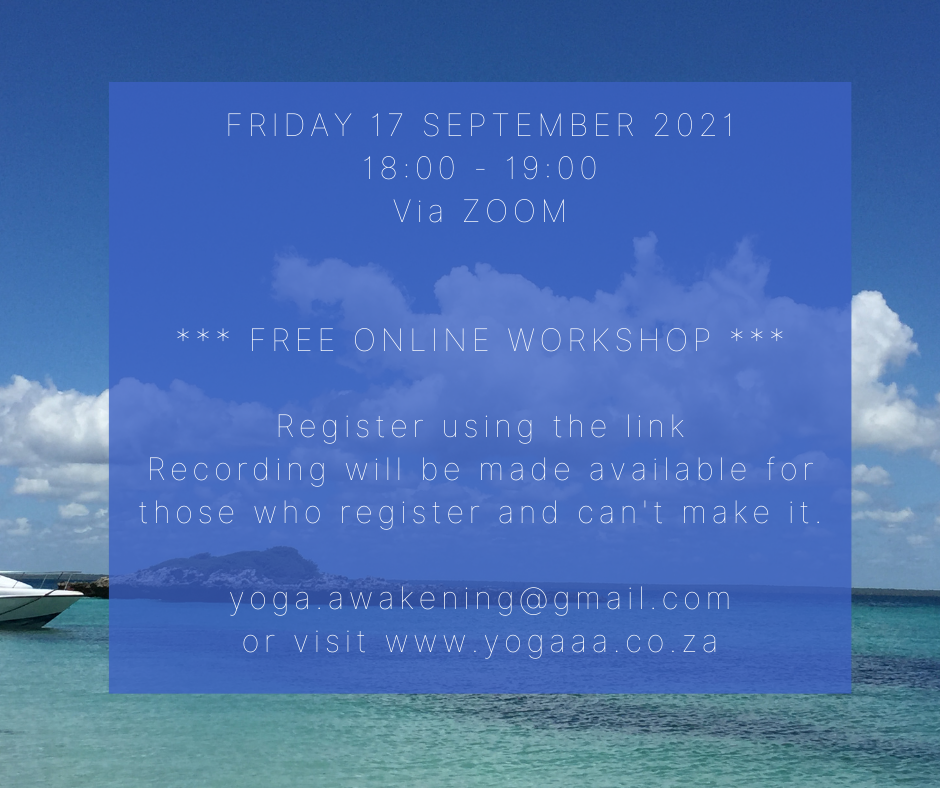 Where, when, how?
1hr live workshop on Zoom
Friday 17 September 2021
18:00 – 19:00
It's free
***I'll try to make the recording available for those who miss it***
And I'll leave some time for Q&A's after the talk
I Look forward to seeing you tomorrow.
I hope this workshop will give you insights in how to shift more easily through the seasons.
x
Nina